After a long summer break, which most Swedes use to escape from the hustle of the city to the calm of the countryside, Stockholm's galleries opened their doors to the public again. An opportunity we took to visit Sweden's capital and its art world. Here are some insights on our experience with Stockholm's Contemporary Art Museum, Moderna Museet!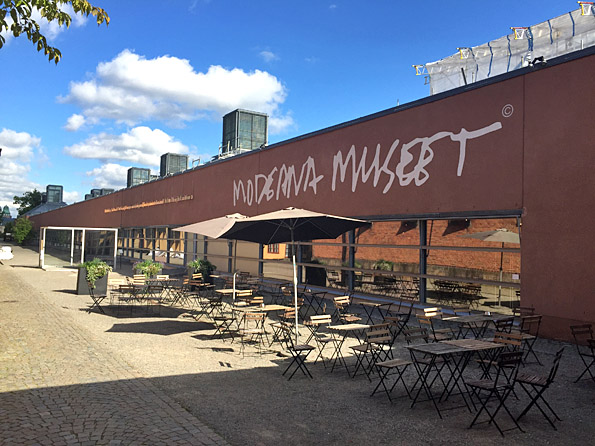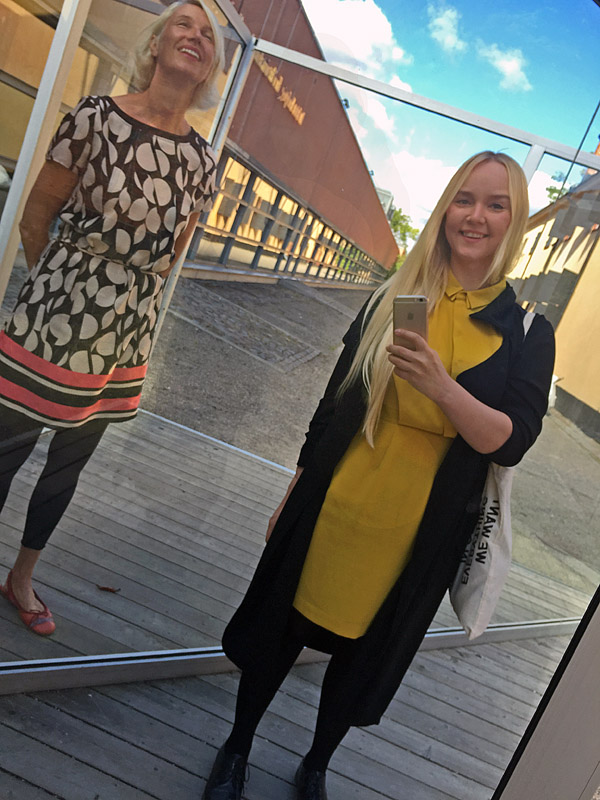 Our visit to the Moderna Museet made a particularly lively impression on us. We found the museum not only to be full of striking works of art (including a tremendous amount of Marcel Duchamp pieces), but also full of young kids and visiting school classes. Moderna Museet is truly "a museum for everyone."
We met up with Camilla Carlberg (Head of Learning Department), who was kind enough to personally guide us through the building. Her extensive experience with the museum and expertise on the collection made her an exceptional information source, which we were lucky to have on our tour.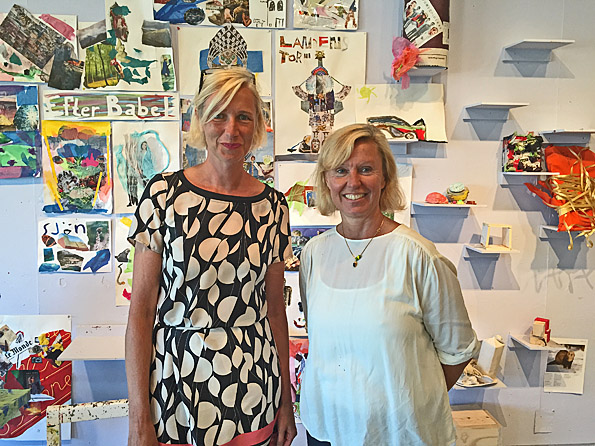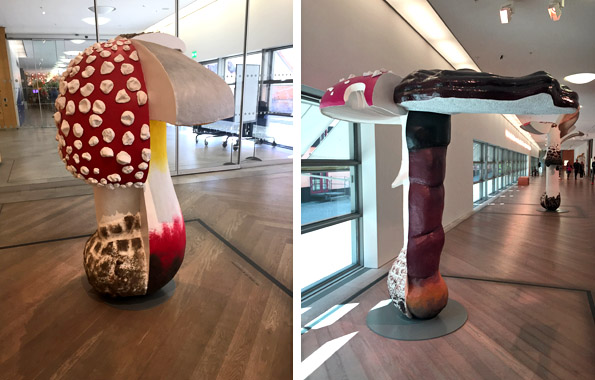 During our walk through different areas of the museum, we also bumped into the director, Daniel Birnbaum, and the international star curator and art historian Hans Ulrich Obrist. The two were engaged in an animated discussion with Swiss collector and art patron Maja Hoffmann about the ongoing summer exhibition.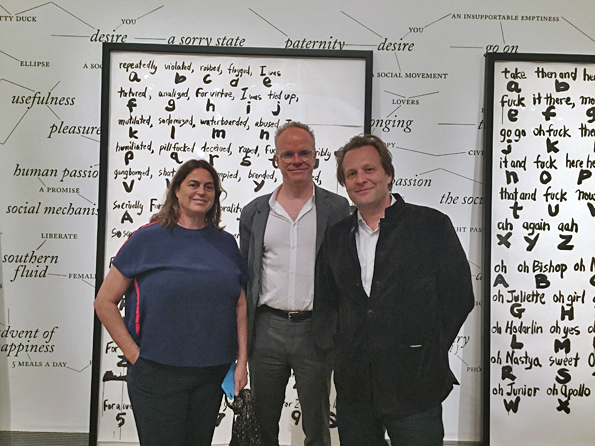 After Babel
Remember the biblical story in which god divided one common language into many to prevent people from completing the Tower of Babel?
This was the theme of the major summer group exhibition at Moderna. Curated by Daniel Birnbaum and Ann-Sofi Noring, it brings together works by nine international artists, including Kader Attia, Paul Chan, Simon Denny, and Rivane Neuenschwander.
The exhibition is a show within a show. Touching the topic of language and translation in a broader sense, it draws the spectator into a semiotic puzzle — providing just enough guidance to spark the curiosity and help you through. All participating artists have had the experience of building bridges between continents and language, and they present works that explore how meaning is formulated in different times and spaces. In keeping with the topic, guided tours were available in ten languages.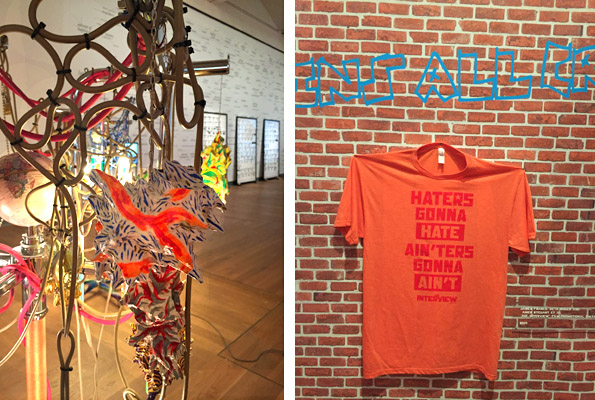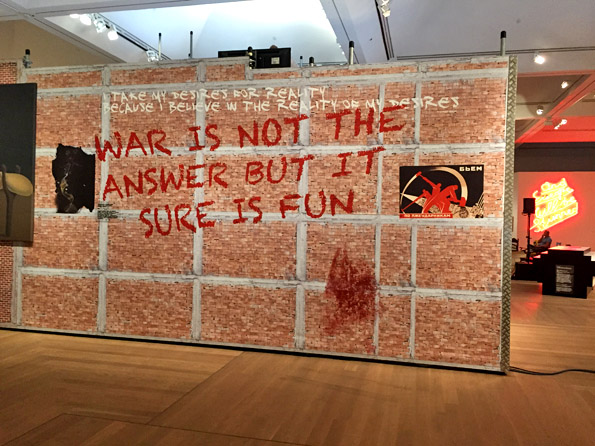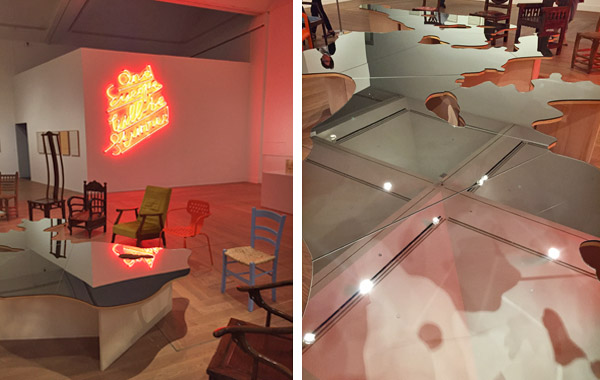 Moderna has its own workshop and studio for young people as well as a broad program with seminars, lectures, open talks and artist presentations.
To learn more about Monder Museet's activities click here.

Adrián Villar Rojas
Another extraordinary exhibition is Fantasma, an intriguing artwork by Argentinian artist Adrián Villar Rojas.
While discovering the different artifact-like objects of Rojas' work, it is hard not to draw the comparison to Flemish and Dutch vanitas paintings. Not only the symbolic character, but also the tender beauty of the objects recall these 16th- and 17th -century paintings.
The overarching element of time is a core topic for the artist. His objects are made out of organic materials. Fated to succumb to the ravages of time, their ephemeral nature is highly appealing. Fantasma transports the viewer to a different world, situated somewhere between sacral fiction and harsh reality. Like a time capsule, the exhibition forms a frozen, undefined space — a dimension that allows visitors to reflect on their own perceptions on the passing of time.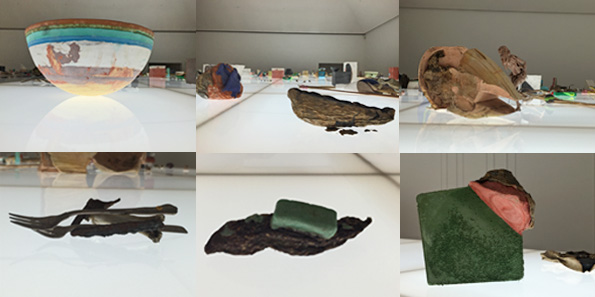 Watch this video to get an impression of the installation yourself or visit the show until October 25th at Moderna Museet!
By Victoria Trunova