Reykjavik-based curator and artist Birta Gudjonsdottir is Chief Curator at the National Gallery of Iceland. She has independently curated over thirty exhibitions in Iceland, Australia, Denmark, Germany, Holland, Norway, Russia, Sweden, and the US.
Her recent projects include the group exhibitions "< Cubit I" at the SAFN Collection (Reykjavik, 2015), "Elemental" at Havremagasinet (co-curator, Boden in Sweden, 2014) and "Nordic Outbreak", at the Streaming Museum & Scandinavia House (co-curator, New York, 2013).
In the third Momentum 8 curator interview, Birta Gudjonsdottir offers insights on the significance of being "Nordic" and the impact of contemporary networking culture.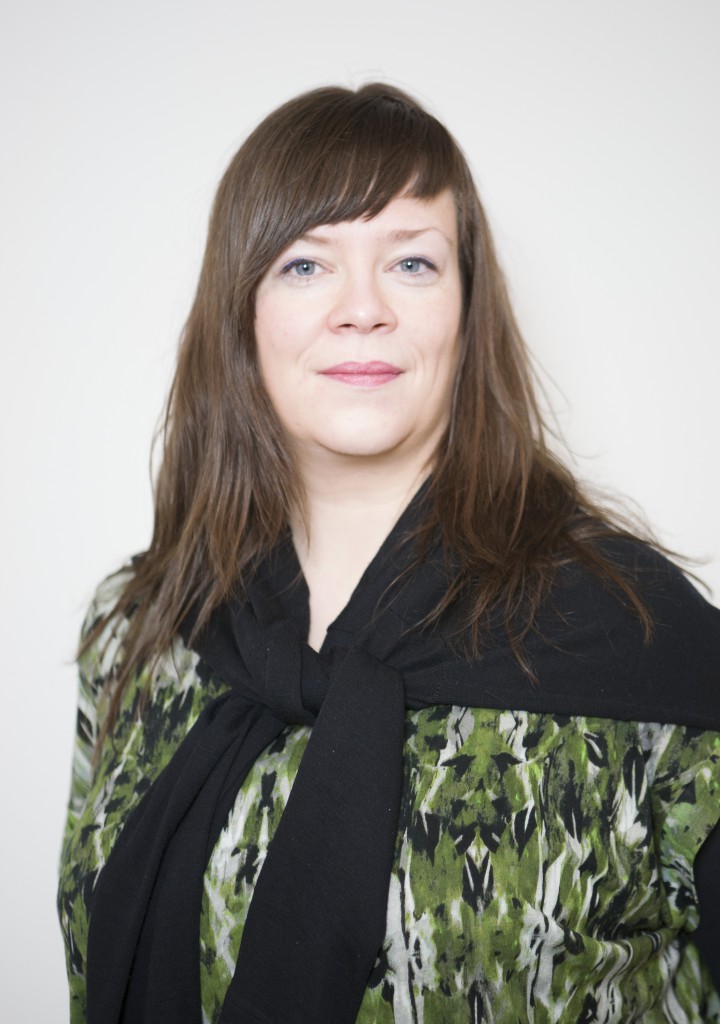 Can the notion of tunnel vision be applied to a national context? Do you think there is an element of Nordic seclusion within the Northern European art scene?
Momentum takes place in Moss, a small city where Edvard Munch withdrew from 1913 to 1916, following his need to block out the world and attend to his innermost sensibilities. The Nordic countries have at times been characterized as suffering from a kind of cabin fever, attributed to living through the dark months of the year just south of the North Pole. Asocial social democrats, peripheral insiders. The geographic isolation from mainland Europe has served as symbol for the introversion often ascribed to people from the North, which I think to a certain extent is reflected in the art from this region. Its cultural identity has been forged by the screaming melancholy of Munch, Ibsen, and Bergman—and more recently by the Kaurismäki brothers, Lars von Trier, and Ragnar Kjartansson´s Scandinavian Pain.
The Nordic countries have long shared a need to identify themselves as a unified entity in a global context, a cluster of nations among nations. The reasons are mainly political and economical, but also cultural. Momentum 8 draws on this notion of reclusiveness by focusing on the inner worlds of artists and tunnel vision as both a productive but also a distorting state of mind.
Whereas most of the Nordic countries are geographically connected, Iceland is quite removed. It is nevertheless well-known for its excellent creative and cultural production. Do you see any differences between the art scenes in Iceland, Norway, Denmark, Sweden, and Finland?
Yes, there are differences between the art scenes of the Nordic countries, both in terms of how they are organized and the role of art in each country. They share a similar societal structure, often referred to as the Nordic model, a combination of a free-market economy with a welfare state. The arts in the region therefore have some definitive structural factors in common. Their main institutions rely on state funding; there is a system of annual artist salaries and institutions whose task is to promote visual art from each Nordic country internationally. This results in less commercial pressure than in most other parts of the art world. One could say that the differences in the artistic practices within various Nordic countries reflect their disparate levels of power and individuality—perhaps due to their historical roles either as ruler and colonizer or the colonized marred by constant occupation. However, reducing this to a historical and social interpretation would understate the rich diversity in each Nordic nation's art scene.
As for Iceland, it is geographically and culturally situated midway between Europe and the US, created by a split along the Mid-Atlantic Ridge. The island is a buffer zone on the European periphery and served as an important World War II military base maintained by the US, which was only decommissioned in 2006. It was peacefully occupied during World War II, first by the British and then by the US. The country was a colony of Denmark until 1944 and is only now rising from its post-crypto-colonial denial, which—combined with a financial collapse—feels like a catharsis. Iceland is very much influenced by and dependent on Scandinavian and US culture and their respective economies. Artists in Iceland are often seen as having an anarchistic, non-bourgeois approach with a "no boundaries" attitude, which can be traced back to its cultural isolation and a lack of access to and identification with European art history, until a century ago. The image of Iceland as a fantasy island continues to shape its social life, and Icelandic contemporary art has a tended to sustain that image.
Today, digital networking enables a whole new dimension of creative and cultural input — regardless of one's geographic location. How individual can anyone be? Do we copy more today than we did a 100 years ago?
Constantly changing sociopolitical situations as well as increased opportunities for accessing data via new networks have led to the development and sharing of new thoughts and ideas. However, the Internet sends us through specific wormholes of information, which produce a reverb sustaining our respective world-views. This is something we focus on in Momentum 8. The more access we have to materials via networks, the more our system is stimulated. Although highly influenced by this stream of information, the capacity of the human brain has not developed in accordance to the transmission speed that we are confronted with. Our processing abilities don't match up, and we need to look for ways of handling this discrepancy. We certainly copy and try to follow the speed of things, but the human capacity for processing develops very slowly. As Eli Pariser mentions in his book The Filter Bubble; "from megacities to nanotech, we're creating a global society whose complexity has passed the limits of individual comprehension." Cultural input and output is indeed less dependent on location now. Also, the means of surveillance and locating individuals for different purposes have become more sophisticated, which has led to more convincing conspiracy theories. These theories are then conveniently fuelled by the Internet.
What excites you the most about this year's edition?
I'm excited about the amazing artists of Momentum 8 and the overlapping of quite disparate ideas and elements. As a result of the collaboration between us four curators and the artists, we have managed to provide an entry into an array of ideas. I hope our guests will cross this threshold and enjoy a multilayered, sensory experience. Momentum 8 is not based on variations on a theme. It is founded on the notion of an art biennial as a vehicle for bringing currents that are still emerging into relation with one another and contemplating the nature of the stream that seems to be driving them.
Interview: Victoria Trunova