The 56th Biennale di Venezia titled All the World's Futures, curated by Okwui Enwezor, will be open to the public from Saturday, May 9th to Sunday, November 22nd, 2015 at the Giardini della Biennale and at the Arsenale. 90 national participations will be exhibiting in the historical Pavilions at the Giardini, at the Arsenale and in the city of Venice.
Our Team will be in Venice for the preview! Have a look at these three special pavilions: Luxemburg (participatory!), Latin America (auditiv!) and Aerbaijan (eclectic!).
Luxemburg Pavilion




Filip Markiewicz




Paradiso Lussemburgo
Luxemburg Pavilion
Ca' del Duca – Corte del Duca Sforza – San Marco 3052, Venezia
The idea of the PARADISO LUSSEMBURGO project is to portray Luxembourg in the European and global context as a sort of sample of Europe in which a significant number of nationalities and cultures are blended, constituting the very identity of the country. In the Pavilion there will be a film-set atmosphere, somewhere between a creative laboratory and a place of cultural entertainment, mixing dance, performance, DJing, reading, architecture and music.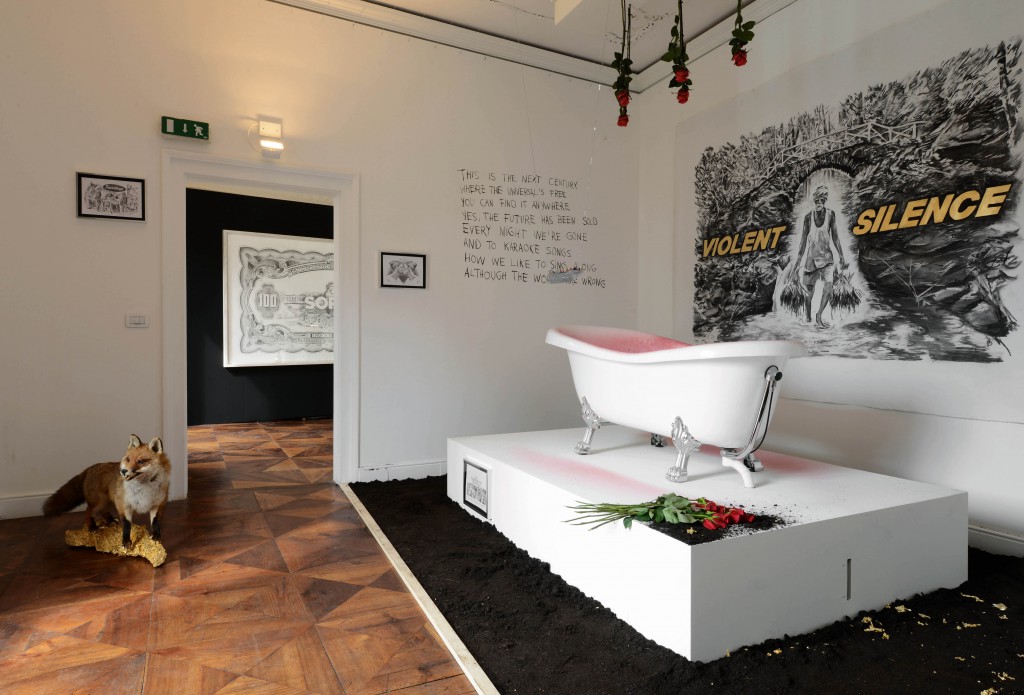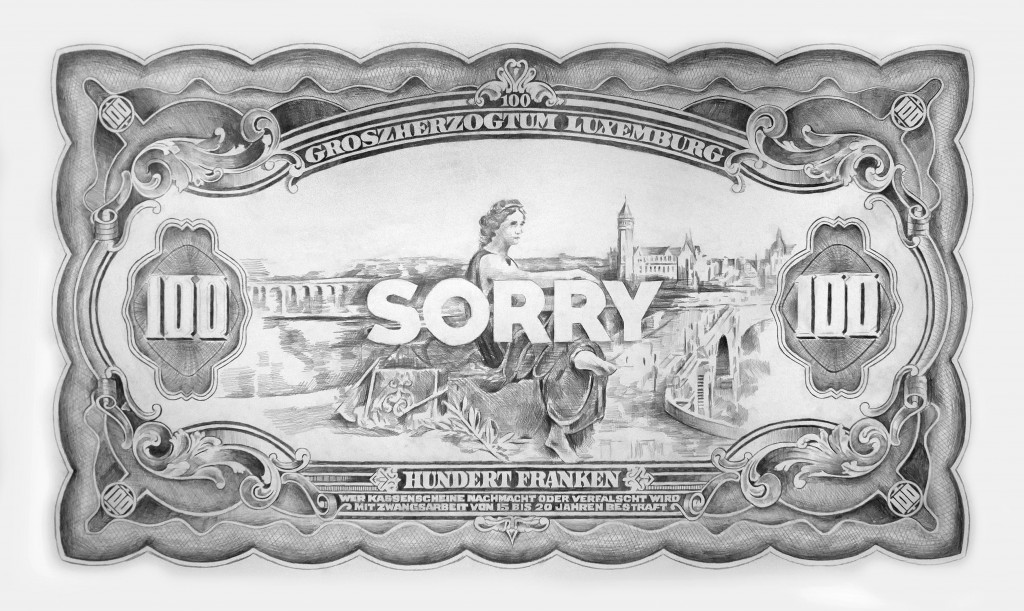 The movie Journey to the end of an identity, directed by the artist, is at the heart of this setup. Through its title, PARADISO LUSSEMBURGO evokes the Paradise of Dante, the film Cinema Paradiso by Giuseppe Tornatore and the tax haven. Filip Markiewicz (*1980 in Luxemburg. Artist, author und componist) offers a mixed and variedvisit (ads, cartoons, a film, a speaker's corner,etc) in order to immerse the viewer in the complex reality of Luxembourg. The reality ofa country with rural traditions but which is also hypermodern, a pioneer in terms ofEuropean enlargement and integrated into the present world economy.Visitors of the Luxembourg Pavilion are invited to particip ate in the production, like "speakers" in Hyde Park Corner or karaoke singers.
Curator Paul Ardenne (b. 1956, France) writes for the art magazines Art press and Archistorm, amongst others. As a historian and art historian, he is the author of numerous works on contemporary art, art sociology and architecture, and much in demand as a lecturer in France and abroad. In 2012 he was artistic director of the culture festival Printemps de Septembre in Toulouse, which centred on the topic of history (L'Histoire est à moi! – History Belongs to Me!), and in 2014 curated the exhibition Motopoétique in the Musée d'art contemporain (MAC) Lyon.
__________________________________________________________________________
Latin American Pavilion




INDIGENOUS VOICES – VOCES INDÍGENAS
LATIN AMERICAN PAVILION
Arsenale, Isolotto – Venedig
The Latin American Pavilion on the Biennale di Venezia is dedicated to the theme "Indigenous Voices—Voces Indígenas" and is hosted by the Istituto ItaloLatino Americano with the support of the Goethe-Institut. The pavilion is presenting a sound installation consisting of 17 independent artist's works. The curator of the exhibition is Alfons Hug, Director of the Goethe-Institut Rio de Janeiro.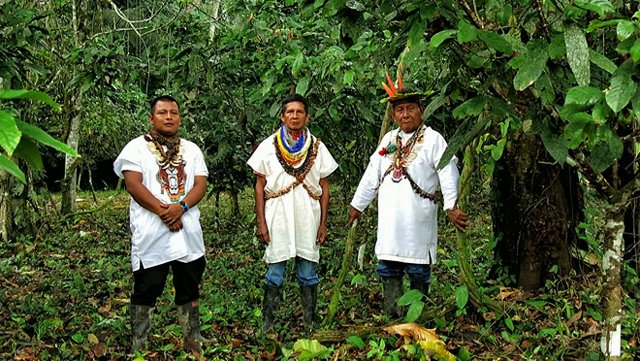 Upon entering the pared-down space, the viewer is met with an indefinite, polyphonic murmur of voices, a soundscape reminiscent of a sacral space. Approaching the different loudspeakers, visitors are then able to distinctly hear each individual voice. What initially seems to be a collective, primeval language, draws one in through the fascination of individual intonations. Accompanying labels explain the content and cultural context of each of the languages. The artists selected to take part in the exhibition each have a personal affinity to the legacy of indigenous languages. The languages presented were chosen not only in terms of their historical and cultural significance and ethnic origin but also in terms of their degree of endangerment and aesthetic qualities. The artists selected the topic and content of each spoken text. Fictional, sacred, poetic,
dramatic, and factual texts are presented in juxtaposition to one another.
Leonardo González – Venice Biennale 2015 – Latin America from Universes in Universe on Vimeo.
Adriana Barreto – Venice Biennale 2015 – Latin America from Universes in Universe on Vimeo.
Participating Artists:
ARGENTINIA: Laura Kalauz & Sofia Medici. Language: Selk'nam | BOLIVIA: Sonia Falcone & José J. Laura Yapita. Language: Aymara | BRAZIL: Adriana Barreto. Language: Sateré-Mauwé, Paulo Nazareth. Language: Guarani-Kaiowá, Ellen Slegers. Language: Paiter Suruí. | CHILE-Germany: Rainer Krause. Language: Yagan | COSTA RICA: Priscilla Monge. Language: Maléku | ECUADOR: Fabiano Kueva. Language: Siona | EL SALVADOR: Mauricio Kabistán. Language: Náhuat | GUATEMALA: Sandra Monterroso. Language: Maya | HAITI: Barbara Prézeau. Language: Haitian Creole | HONDURAS: Leonardo González. Language: Tol | COLUMBIA: Agueda Pumené. Language: Sáliba | NICARAGUA: Raúl Quintanilla. Language: Miskito | PARAGUAY: Javier López & Erika Meza. Language: Sanapana | PANAMA: Humberto Vélez (Performance). | PERU: José Huamán Turpo. Language: Harákmbut | URUGUAY: Gustavo Tabares. Language: Charrua
SPECIAL: For the first time in history, a beauty pageant and its candidates are performing actively in the creation of an artwork. With Miss Education, artist Humberto Vélez intended to confront artistic and intellectual prejudices by exploring elitist and common stereotypes of art, education, and beauty through the lens of mass media events and popular culture.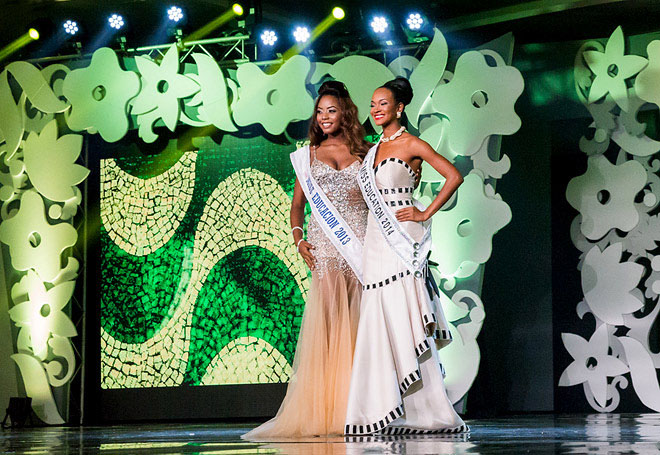 _______________________________________________
The Azerbaijan Pavilion presents two exhibitions
Beyond the Line




Venue: Palazzo Lezze, Campo S. Stefano, San Marco 2949
Vita Vitale




Venue: Ca' Garzoni, Calle del Tragheto o Garzoni, San Marco 3416, 30124 Venezia
This year marks Azerbaijan's second participation in the 56th Biennale di Venezia, supported by the Heydar Aliyev Foundation. For Biennale Arte 2015, Azerbaijan presents two exhibitions for international audiences that celebrate the voices of artists addressing social, political, and ecological questions of global relevance. Simon and Michaela de Pury and Emin Mammadov curate the first exhibition, Beyond the Line, which spotlights the resilient spirit of artists whose lives and work were overshadowed by the repressive Soviet regime of the mid 20th century. Beyond the Line revisits a crucial moment within Azerbaijan's history, and returns their voices to the nation's mid-century artists, who were silenced or ignored under Soviet rule.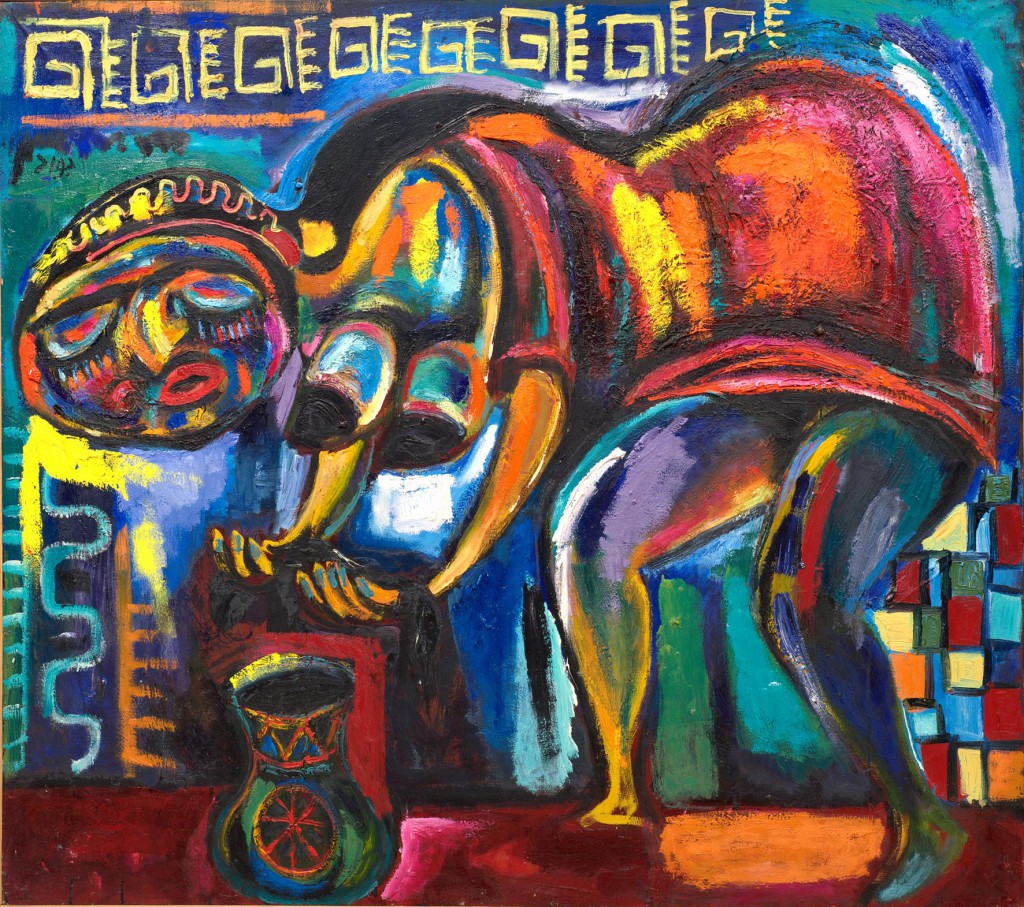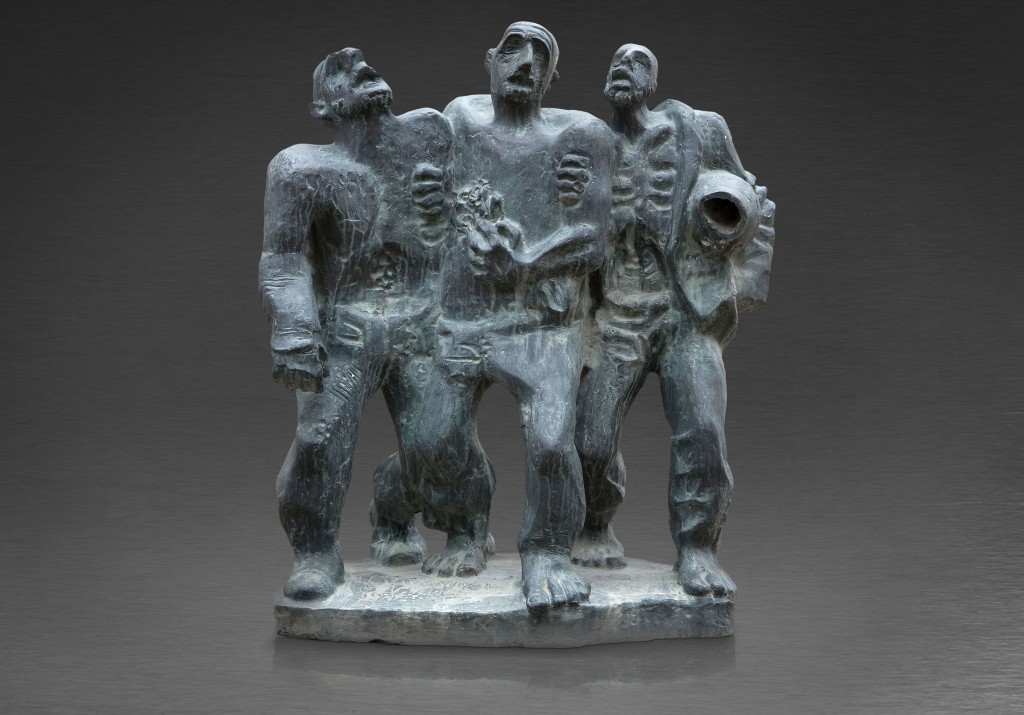 Participating Artists: Ashraf Murad, Javad Mirjavadov, Tofik Javadov, Rasim Babayev, Fazil Najafov, Huseyn Hagverdi, Shamil Najafzada
Susie Allen, Laura Culpan, and Dea Vanagan of Artwise curate the second exhibition, Vita Vitale, in which Azerbaijan brings together international contemporary artists whose work expresses concerns about our planet's destiny. When viewed jointly, the two exhibitions reveal a country contemplating its past and its future, as well as the impact of 20th century social and industrial transformations upon its own soil, and that of the world. With Vita Vitale, Azerbaijan looks forward, and beyond its geographic borders, providing a platform for international artists and scientists who grapple with the ecological chal lenges we face globally today and tomorrow as a result of our technological advances, and the consequent rise in consumerism.
Participating Artists: Edward Burtynsky, Mircea Cantor, Loris Cecchini, Gordon Cheung, Khalil Chishtee, Tony Cragg, Laura Ford, Noemie Goudal, Siobhán Hapaska, Paul Huxley, IDEA laboratory and Leyla Aliyeva, Chris Jordan with Rebecca Clark and Helena S.Eitel, Tania Kovats, Aida Mahmudova, Sayyora Muin, Jacco Olivier, Julian Opie, Julian Perry, Mike Perry, Bas Princen, Stephanie Quayle, Ugo Rondinone, Graham Stevens, Diana Thater, Andy Warhol, Bill Woodrow, Erwin Wurm, Rose Wylie.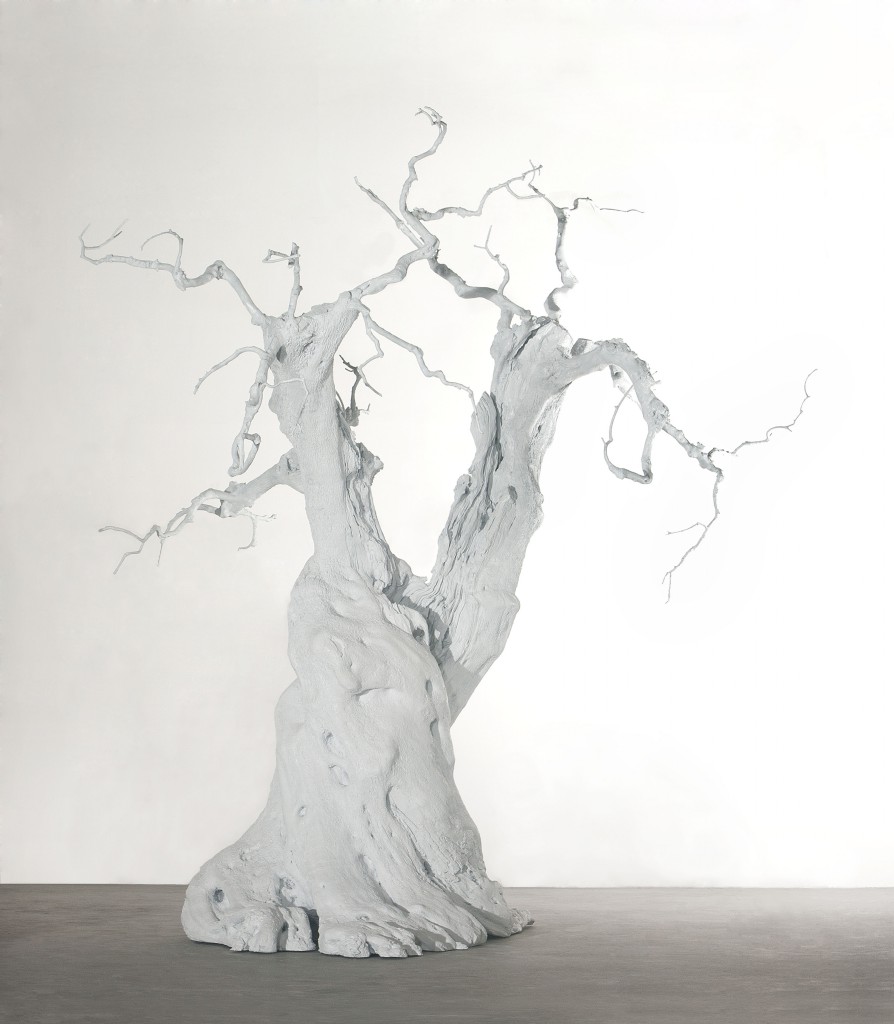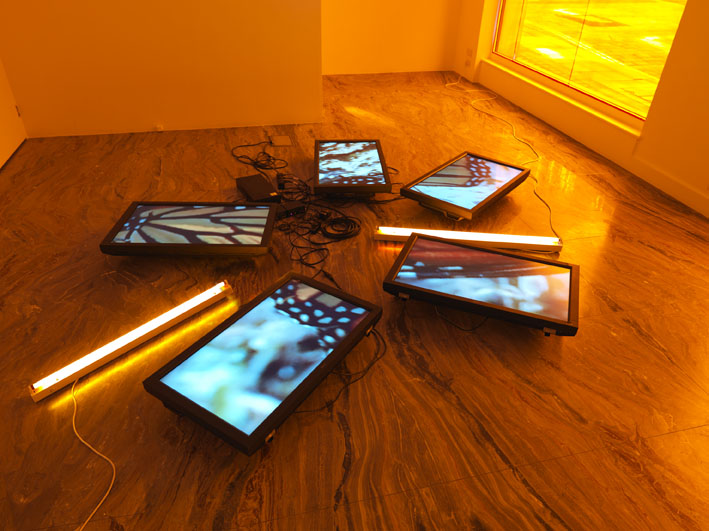 Both exhibitions showcase the gravity of the artist's voice on the social and environmental issues that define not only the past, present, and future of Azerbaijan, but of the planet.