Jonatan Habib Engqvist has worked as an independent curator and theorist in Europe, Asia and America. From 2009 to 2014 he was a project manager for visual art at Iaspis, where he organized numerous public programs, publications, curatorial visits and facilitated over 200 artists in residence in Sweden and abroad. He was curator of the Reykjavík Arts Festival 2012 and was employed as a curator at Moderna Museet. He has also worked at The Royal Institute of Art in Stockholm. He has written for and edited several journals, artist books and catalogues and is editor-in-mischief at tsnoK. Recent books include: "Studio Talks: Thinking Through Painting" (2014), "In Dependence – Collaboration and Artists´ Initiatives" (2013), "Work, Work, Work – A Reader on Art" and "Labour Dharavi: Documenting Informalities" (2008, 2009). He is currently developing a small-scale curatorial residency in Stockholm, CRIS, and teaching at The Royal Institute of Fine Art, The Academy of Fine Art in Helsinki, Stockholm University and the School of Dance and Circus, DOCH.
In our last Momentum curator interview, Jonatan Habib Engqvist tells us his thoughts on the tunnel of online life, politics and the art scene.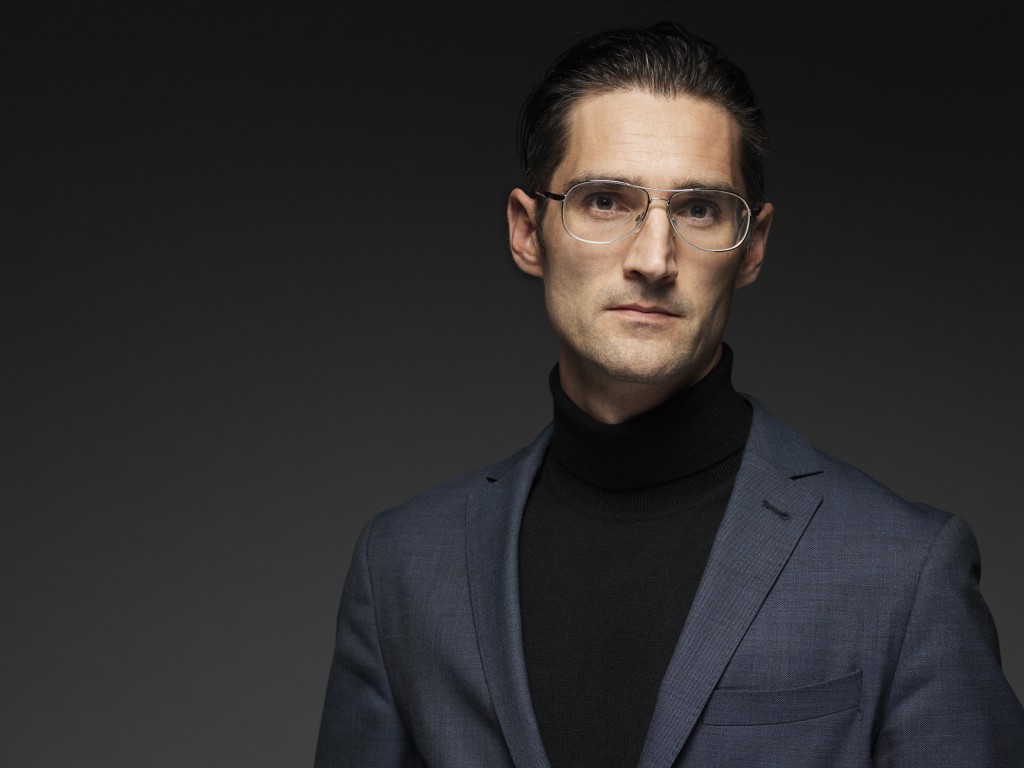 Is "tunnel vision" a reflection of a narcissistic worldview that is best expressed in social media interactions and a digitalization of culture?
Essentially Momentum 8 aspires to enhance the sensibility of a certain kind of perception. Tunnel vision is a phenomenon and sometimes a predicament. With the merging of the digital and the physical social world, a range of spaces that provide serendipity, unforeseen meetings and unpredictable connections seem to be shrinking. Perhaps new ones are replacing them. Maybe social media does this.
Nonetheless, at times the tunnel of online life can be like a world that has been colonized by an immature teenage logic . . . a struggle between sensitive egos, instant judgments, emotional choices and opinions. Maybe we describe it as a worldview expressed through a particular form of asocial or antisocial interaction.
There are forms of tunnel vision that are certainly enhanced by digital seclusion. For instance, there is a paranoia born out of solipsism, or a kind of "private language" that may be a fundamental element of the human condition.
Franz Kafka's unfinished novel, Der Bau, depicts this very well. The story takes place in the mind of a creature constructing an underground system of tunnels. The single source of environmental stimuli to which the narrator's thoughts constantly respond leads to a maddening circularity. Thoughts lead to physical alterations in the construction, which in turn lead to further thoughts, which lead to further physical alterations, etc. Pretty soon, the construction becomes an aim unto itself. As a consequence, the creature starts to perceive any alleged shortcomings in the surrounding architecture as a personal defect. As in the real world, most of the design solutions have pros and cons. For example, sealing the entrance to the tunnels would provide safety from enemies above ground, while simultaneously making it impossible to leave in haste if attacked from below. The novel takes place in a twilight zone of mental rationale, in which all sensory impressions seem lucid, simply because an outer reality is eclipsed. I think this compressed form of consciousness undoubtedly can be enhanced by a digitized culture, in which every new search brings up information that confirms our own perspective.
Our surroundings have always defined how we think and behave. The ways places are constructed determine how we understand ourselves and our individual place in society, how we interact. With experience, things become more complicated. Obviously all this stuff is dramatically affected, when we slouch past one another in the street with our gazes constantly focused on the lit display of a smart phone, and when the line between work and leisure dissolves in a never-ending feed of status updates.
I am writing this text on a laptop while on a train. A few years ago I might have read a book or perhaps exchanged a few words with my fellow passenger, who now is plugged into an iPad. When, to a growing extent, social interaction is predefined by or takes place via a screen, the grid of the everyday moves from the horizontal to the vertical. Due to an increased velocity of impressions, our ordinary experience becomes more centralized, and one effect is that our field of vision starts to blur at the edges.
In both literal and allegorical terms, this constriction results in loss of peripheral sight while heightening sensorial awareness within the area of focus. Perhaps social and technical developments will require that machines be integrated into the body, or maybe our bodies are already being upgraded through prosthetic technology or medication. However, Kafka's story also indicates the magnificent world inside our heads. It is hardly possible to free ourselves, our intellect and that world without letting it fall apart. Typically, one lets that world be torn to pieces rather than preserve it internally or bury it in consciousness out of fear of going mad.
With this biennial one could say that we, like these stories, choose to emphasize this by creating a choreography, in which you can linger in a state between consciousness and waking up—just a little, little longer . . .
We're living in a world where we exist in a state of constant exchange with others, sharing our "likes" and "dislikes," our worldviews and ideologies. We extend our cultural borders. At the same time, contemporary politics testify to a tendency that runs counter to outreach and extension; new limitations are being set. Is this something you were concerned about when working with the notion of tunnel vision?
Yes. One of the paradoxes of the culture you describe is the simultaneous requirement of multitasking and directed concentration. Even if there is talk about networked reality, distributed agency and cognition, in which individual identity is spread out in a network without contours, there are examples where it creates various forms of isolation. We discussed this quite a lot within the curatorial team; for instance how networks allow distinctive groups to promote ideals at odds with the accepted standards of society. One needs only to look at the Tea Party movement, or how people don't want to see change come to their neighborhood, or how the real estate market is constantly creating smaller and more distinct areas in order to hype them. One sees a world one already "knows," accepts it blindly and allows the anxiety triggered by real or imagined threats to grow. In this way, intensified tunnel vision might well be a consequence of a control society and governance through fear, combined with the simulated comfort of espoused isolation. The sense of mistrust reinforced by this leaves little space for ambivalence and feeds both protectionism and conspiracy theories.
If we take the phenomena produced by this societal paranoia as a form of hostile design, similar to anti-homeless spikes or public benches with graffiti-resistant sloping surfaces designed to deter both sleeping and skateboarding, I believe that the tunnel vision of the artist can be a thought-provoking contrast, for instance through the use of humor. Or through the creation of unnecessary environments, the warping of existing ones, through zooming in on details, sometimes exaggerating them and revealing their inherent absurdities or paradoxes, or simply through providing different perspectives.
Do you notice such tendencies in the field of art and culture as well?
It is no secret that the globe shrinks for those who own it, and that rich men's jokes always are funny. The general obsession with safety and protectionism that comes from this is of course present in our field too. You can also say that programming the mediation of artworks has become a larger part of exhibitions, which is carried out under the guise of accessibility. The concept of Momentum 8 takes this insecurity to task to a certain extend by enhancing a particular tunnel vision that can be found in artistic forms of attention and methods. We see the theme of Momentum 8 as a diagnosis, not a prognosis. This means that our commissions aren't based on the idea that artists can provide answers to particular problems. Rather they can make the question itself even more ambiguous and complicated.
Digging a tunnel involves removing matter in order to create space. I think this is a good metaphor for how we have been thinking about the show. The restricted vision of a tunneling artist, curator or audience heightens other senses while also creating dissonances and echoes. Similarly, the tunneled space of the biennial will trigger all kinds of bodily memories, states of mind and sensibilities on the part of individual visitors by means of touch, sound and scent.
There are also works that resample the exhibition itself, disseminating it through time and space. That is why we chose to make the catalogue in two parts. Part one, the Reader, will be released on May 7 at 8pm at Palazzo Zeno, Venice. It sets the tone by presenting the concept and our research through an artistic commission, along with a collective text by the curatorial team and a number of interviews with artists, thinkers and a tunnel engineer. Part two, the Viewer, will serve as a reminder of the biennial and will document the process and installations.
What excites you the most about this year's edition of Momentum?
Of course, the most exciting thing is notable group of artists taking part in the biennial. On top of that, it is quite a luxury to be working with three clever, experienced and engaged colleagues.
I also welcome the fact that the exhibition will be so difficult to re-mediate, and to a certain degree also impossible to foresee. We are collaborating with a group of artists whose conceptually driven practices are expressed by a range of precisely articulated sensibilities, although the formal expressions of their works vary immensely. Things like humidity, resonance and palpability are used in a way that is at once concrete and ephemeral. Momentum 8 will not try to confirm what we already know. It allows a glimpse into systems of thought that differ from our own habitual thinking by inviting us to follow them as far as we can. In the end we are attempting to do something impossible: to offer experiences from inside other individual tunnels of consciousness.
Interview: Victoria Trunova