The exhibition NatureCultures, curated by Regine Rapp and Christian de Lutz of Art Laboratory Berlin, explores the interwoven fabric of both the human and nonhuman in the 21st century. The side effects of human technology intrude into every environment, altering the balance, and even the make up of what we once called nature. While ecological disaster repeatedly threatens, there is a surprising resiliency in the myriad of life forms on this planet. Katya Gardea Browne is one of three artists shown in the exhibition who explore a realm between science and artistic research as well as between natural and cultural forms of inquiry. ARTPRESS has had the pleasure to ask her three questions about the exhibition and her work.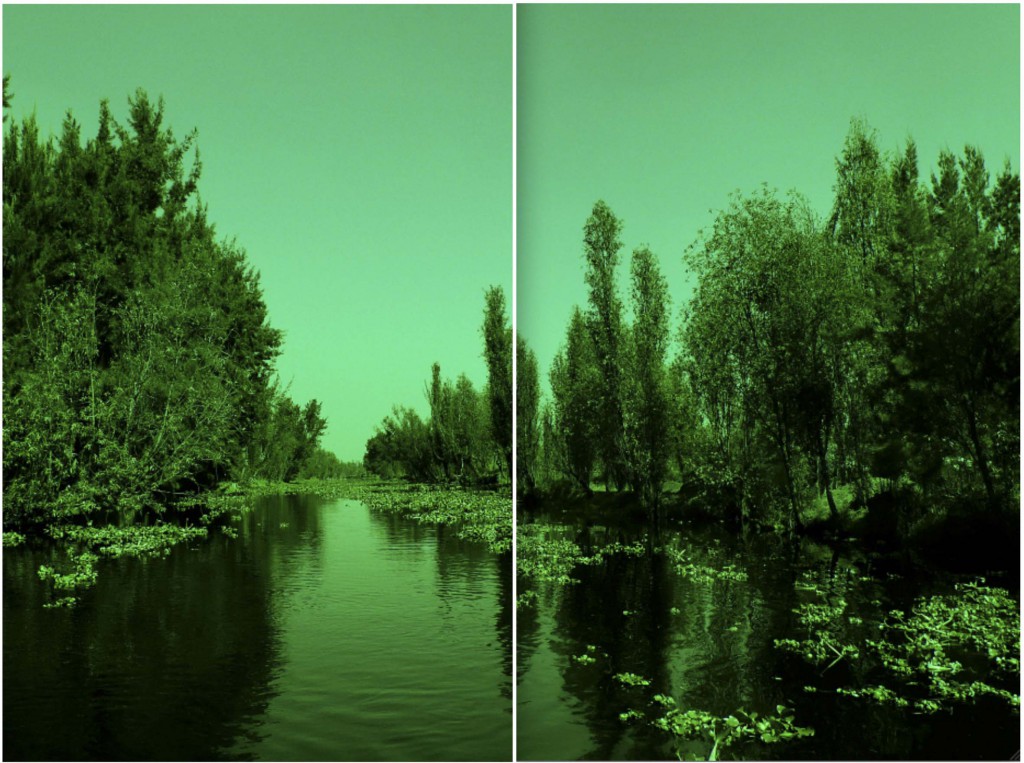 Works from your series Xochimilco (photography and video) will be shown at the exhibition NatureCultures at Alfred Ehrhardt Stiftung Berlin. Could you tell us more about the story behind Xochimilco?
Xochimilco is a system of water canals which is currently in danger and is devastated from informal construction and contamination, it remains as one of the original landscapes and wetlands in the valley of Mexico as well as functioning as the lung of the city. Its deterioration is recent, perhaps in the last 40 years. There is a desire by academics, architects and scientists to restore the valley of Mexico to its original conditions of flowing rivers and lakes as a vision of the future. Pre-Hispanic knowledge still permeates our current culture, a culture which respects a world of nature as a base of its equilibrium and harmony. My Xochimilco project is both a register and a poetic interpretation as possibility of rescuing flourishing urban gardens.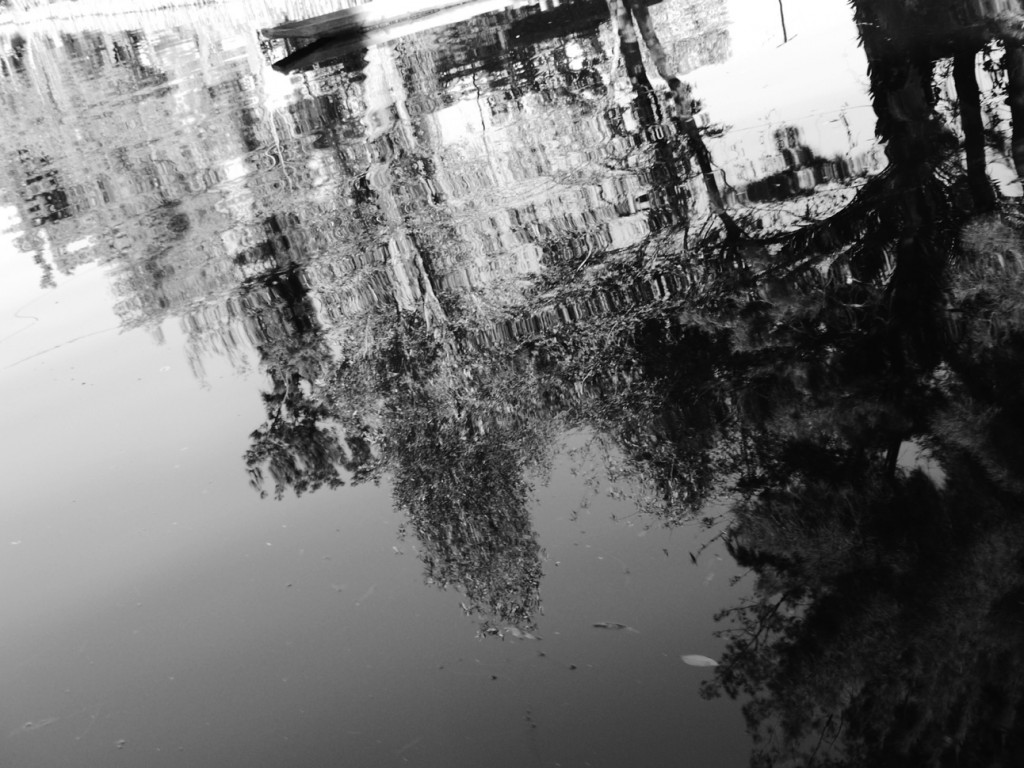 Does Mexico play a large role in your artistic work?
Mexico: It is a place I return to from my travels as a constant influence in my imagination and as a starting point. At this time my relationship with nature and issues on current conditions regarding ecology seem to be of a personal concern in my work and over the past three years, such as its diversity of landscapes as well as memory. I've been influenced by pre-Hispanic design as well as the modern architecture of Mexico since I was a child, which has informed my artistic process at different moments. Glimpses of culture are always present in my thinking and abstraction; even in dealing with color, or the lack thereof, as an ongoing formal investigation and interest.
What subjects interested you the most?
I am interested in themes that affect my current surroundings. I am an abstract artist, mainly interested in architecture, light, color and the observation of structures and forms. To envision myself within architecture in different contexts as a projection of the imagination is and always has been part of my thinking and desire.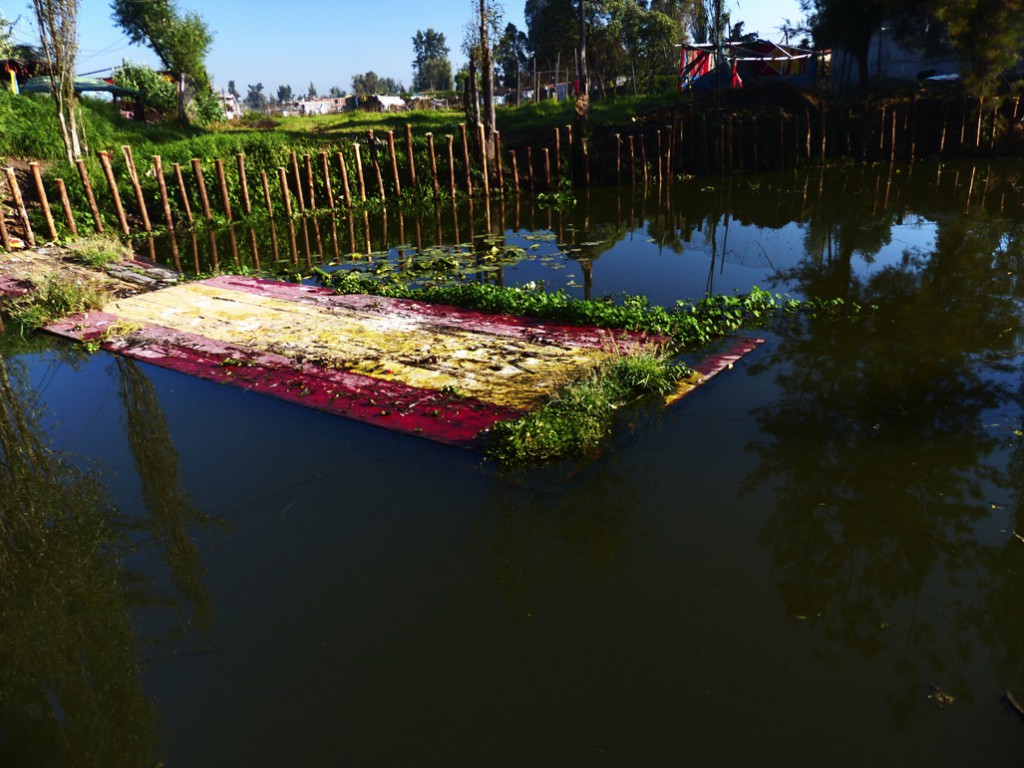 What are your next projects?
I am currently showing at the Museo de la Ciudad de Mexico until September 2016. I am recently a contributing artist for Text 13, a Review on Photography and Criticism, edited by Art Critic Andreas van Dühren in Germany. After this exhibition at the Alfred Ehrhardt Stiftung Berlin, I will return to Mexico City where I am in the process of transcribing into a visual art work a classic novel; The Brave New World by Aldous Huxley, in a collection which includes Mexican Contemporary Artists that will be published in 2017. I am presently working on an installation project which involves architecture at a Modernist historical site in Mexico City, involving the National University of Mexico (UNAM); and will be having an interview at the end of this year on Yale Radio in New York City. I am also starting a research project for a group exhibition to be shown at the Arthena Foundation, KAI 10 in Düsseldorf programmed for May in 2017.
Thank you!
NatureCultures
Curated by Regine Rapp & Christian de Lutz
2 July to 4 September 2016
Opening: Friday, 1 July 2016, 7 pm
Accompanying events:
Sunday, 3 July 2016, 2 pm: Artist talk
Sunday, 24 July, 2 pm: Guided tour with the curators
Sunday, 4 September, 2 pm: Finissage and guided tour with the curators
Admission is free. We request prior registration for each event via e-mail.
ALFRED EHRHARDT STIFTUNG | Auguststr. 75 | 10117 Berlin |
+49 (0)30 200953-33, Fax -34 | Öffnungszeiten: Di bis So 11 – 18 Uhr, Do 11 – 21 Uhr |
info@alfred-ehrhardt-stiftung.de | www.alfred-ehrhardt-stiftung.de
Interview: Laura Kuthan