This years' ROHKUNSTBAU XXII exhibition at Schloss Roskow, curated by Mark Gisbourne and happening from July 10 to September 18, 2016, has the title Zwischen den Welten – Between the Worlds. This relates firstly, at a metaphorical level, to the transitional phase from childhood and youth to adulthood, a period of incubation which seems to be prolonged more and more these days as part of an "infantilisation of society". Secondly, the title brings to mind, at a very concrete level, the journeying of refugees adrift "between worlds", numerous children and teenagers among them. Setting off into the unknown often means an abrupt end to their childhood – or even their lives.
The Cuban American artist Anthony Goicolea, who moves between the genres of photography, video, and drawing, will be one of the artists whose work will be presented at the exhibition. ARTPRESS has had the pleasure to ask him three questions.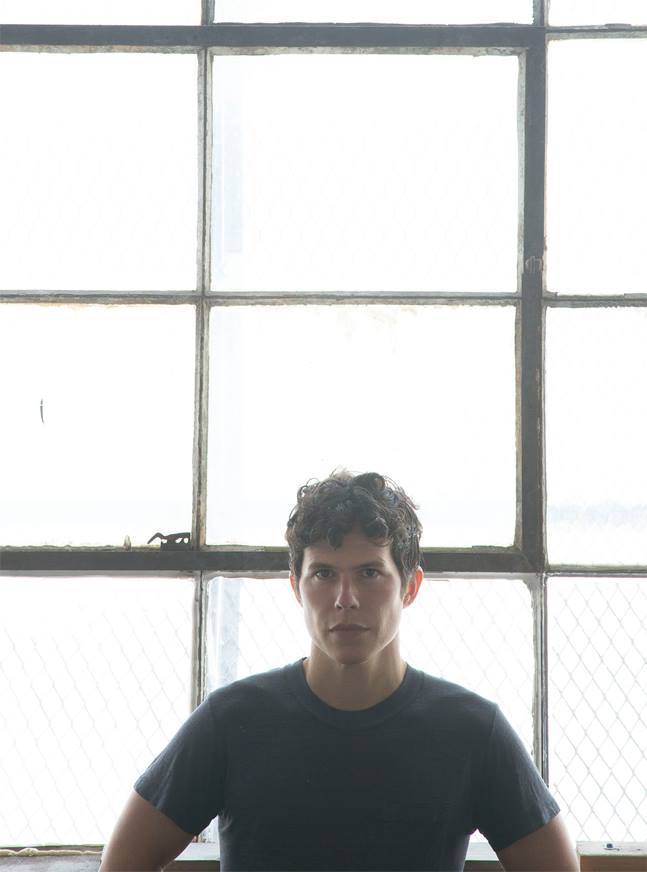 Anthony Goicolea, your work will be shown among others at the XXII. ROHKUNSTBAU curated by Mark Gisbourne. This year's exhibition has the title "Between the Worlds" and examines the world of children. In what way do you consider childhood experiences as influential for your work as an artist?
I feel that childhood experiences are hugely influential. They are the back bone of people's experiences and form the way in which we view the world and interpret things around us. These experiences form a sort of gut level response to things… I work in a very intuitive way in the studio and I feel that I relay on early interpretations of the world around me to navigate my approach to different projects. It is an important counterbalance to the rational aspects of my practice and helps to keep things a bit more free in the studio.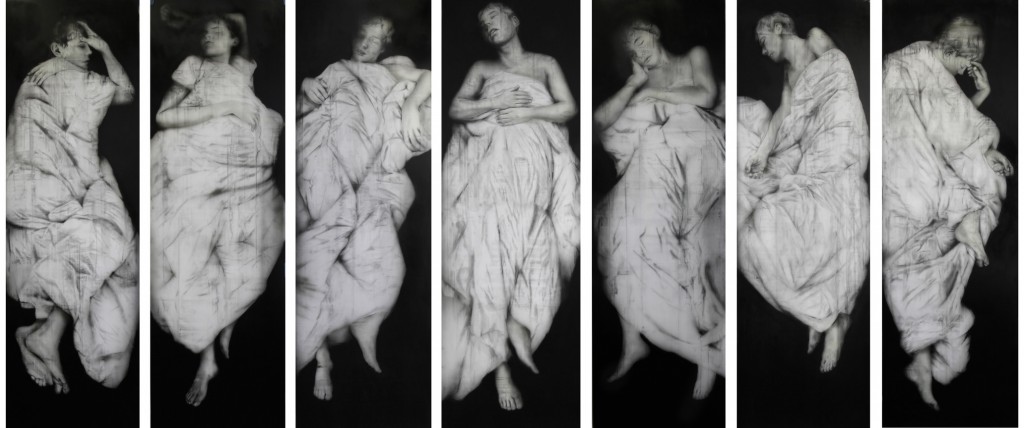 What is your interpretation of "Between the Worlds" and what will you present in the exhibition?
For this project I am creating a drawing based installation. Long drawings of adolescent figures in sleep, rendered in black and white with graphite and acrylic, are rear mounted to thick Plexiglas acrylic resin slabs. The figures emerge out of an inky black background in a chiaroscuro-like atmosphere and are suspended horizontally on plaster cast pillows.
The plaster pillows are placed directly on the floor, this way the drawing hovers approximately 16cm off of the floor which allows the viewer to look down and over the entire image. This interaction intensifies the vulnerable state of sleep and magnifies the separation between viewer and object. Whether it is children, refugees or sleeping portraits, the psychology of standing over a figure at floor level creates an intense power dynamic. The figures are submerged in a completely vulnerable, unconscious state of dreaming while we are in this world studying them and literally standing watch over them.

Arranged in rows, the drawings/sculptures mimic the sort of institutionalized environments of youth found in kindergartens, summer camps and boarding schools but also hint at graver places such as refugee camps and shelters. I have always been attracted to things in duplicate and how the ordered regimentation of environments always seems to barely contain the chaos stewing beneath the surface. The ambiguity of situations that present themselves as potentially playful yet have a graver and more serious undertone creates narratives ripe with possibilities. Presenting a collection of figures in various stages of sleep hints at the intersection between the waking world, day-dreams, lucid sleep, death or something in between.
Much of my work reflects the idea of "inbetween states" or transition. My earlier photographic work focused on themes of adolescence as a period of transition and ambiguity. Since then I have incorporated painting, drawing and sculpture into my process to create hybridized works that exist in an in-between state that is neither completely 2-D nor 3-D and I often deal with subject matter that is in a transitional or "in-between" state.

Many children love to explore worlds of dream and fantasy – was that something that you remember doing too?
Yes, and I feel I still do….
Thank you!
Schloss Roskow
Dorfstraße 30
14778 Roskow, Brandenburg
Ausstellung: 10. Juli 2016–18. September 2016
Öffnungszeiten: jeden Samstag und Sonntag 12-18 Uhr
Eintritt: 8 Euro, ermäßigt 5 Euro, Kinder und Jugendliche bis 12 Jahre freier Eintritt.
Interview: Laura Kuthan