"Metropolitan Angel", a recent exhibition by the Berlin based photographer Semra Sevin at the Carpentier Gallery in Berlin was a reincarnation of her art and describes her search of identity and personality

From November 11 to December 16 the German photographer of Turkish origin exhibited two of her photographic series: "Bodyreflections" and "Portraitreflections". The Carpentier Gallery invited the audience to dive into the world of artists from Berlin and Los Angeles and to look into intimate stories reflected in the nude female bodies.
In "Bodyreflections" Sevin overlays images of female nudes with foils and projections. She describes her technique as a symbiosis of the individual and its surroundings. "Just like in real life" Sevin says, "we are the products of our paths in life and what surrounds us, as well as being a product of the choices we make in our lives".
None of the pictured women is a professional model. Semra Sevin, who trained as a fashion photographer is eager to get rid of today's prejudices of the "perfect" female model. Her models stand for diversity and inclusiveness. "I think these women reflect the reality much more than a typical model type and they remind us that we can be beautiful and attractive just as we are".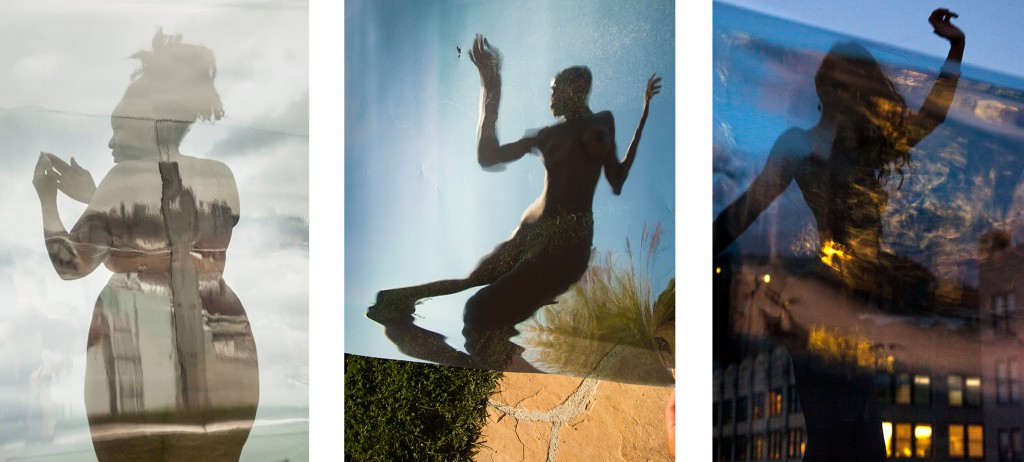 She refers to her models as role-models and has recently launched the website REglam, where fashion and diversity are promoted in a similar way.
The second part of "Metropolitan Angel" is called Portraitreflections. It is an anthology of creative people from LA and Berlin, friends of the photographer whose relationship with them lends the images intimacy and warmth.
Semra's technique of using reflective foil creates a highly original mis-en-scene. The subjects of her photos seem at once real and fantastic, fused with their working environments and yet detached from it, in a world of their own. She succeeds in creating a duality of existence and dream, of different worlds folded together on one canvas, as if her camera recorded the essence of someone's life and froze it into one single frame. The search for essence in a portrait is closely linked to the life of the photographer. Semra tells me how she had almost died from a mysterious illness on returning to Berlin. "I learned to focus on the important things in life … I had to cope with isolation and loneliness". This challenge resulted in a new approach to photography, in a new way of thinking about the subject in front of the lens, about the essence of the person that each image should communicate. Semra's background as a fashion photographer in different countries and cultures with the fast, cutting edge demands of the fashion business has helped Semra the artist – photographer to seek a universality of expression that makes the exhibition moving and memorable.

The artists photographed by Semra are well known. A portrait of Alicja Kwade hangs next to a portrait of Gregor Hildebrandt. Anselm Reyle is depicted against a black background of his studio, the gallerist Johann König looks from the balcony of his gallery. Each photo is a separate universe of color and texture, each one tells a different story, but all images are united by convincing camera work and a degree of creative experimentation – a fine and beautiful balance. Semra recalls the photo session with the British director of photography Gale Tattersall, who was surprised by the possibilities of the foil technique despite using complex light techniques daily in his own work.
The exhibition can be summed up by the quote of Anselm Adams: "you do not take a photograph, you make it". Semra's photographs are not a parade of abstract pictures, but rather an attempt to freeze time and sculpt the image revealing all its essence, fragility and humanity.