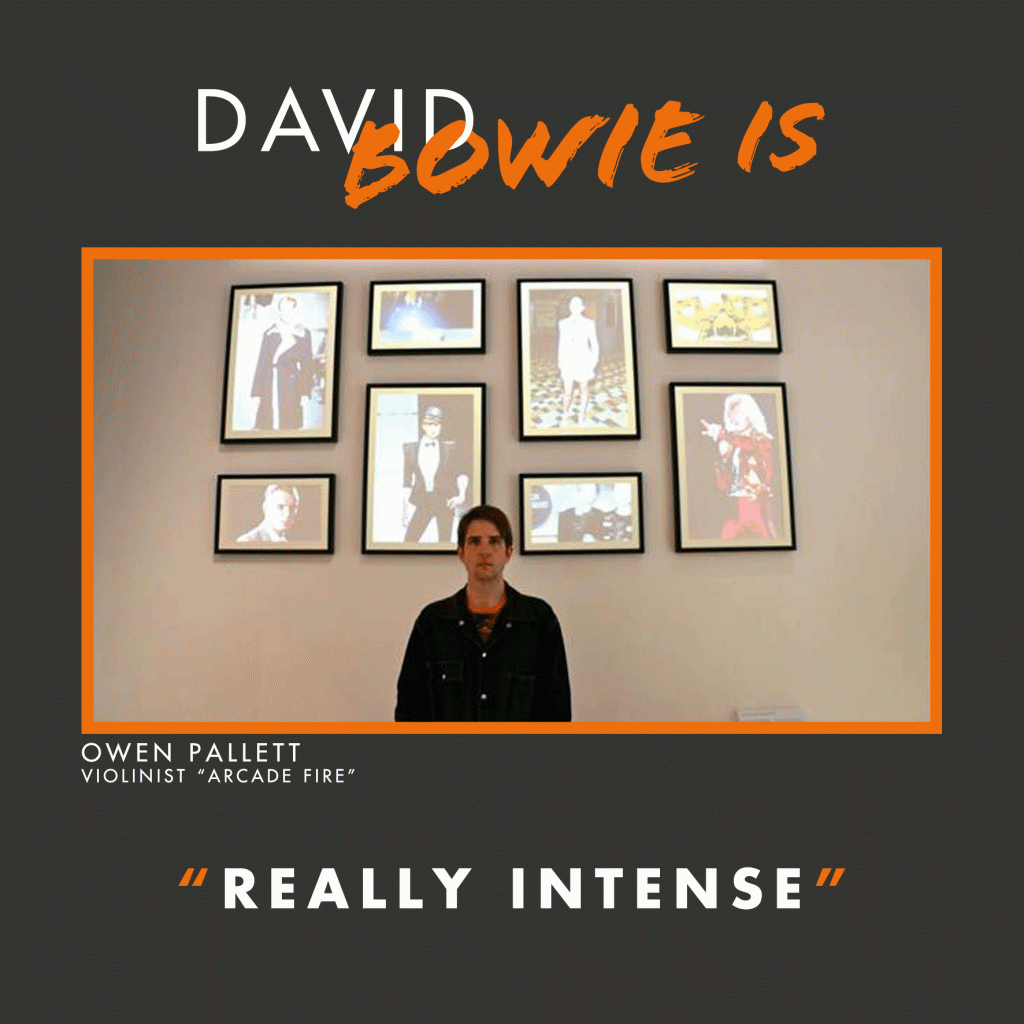 What was most impressive about the exhibition?
Seeing the original outfits was really intense. This exhibition could even be framed as a fashion exhibition.
What did you discover about David Bowie within the exhibition?
There are several artifacts I had not seen so far. The coverage of this exhibition is amazing: it feels like there were cameras everywhere.
Please describe the exhibition with three words.
I – can – not.
Weitere Informationen und Tickets unter: www.davidbowie-berlin.de
Während der Ausstellung David Bowie gelten Sonderöffnungszeiten im Martin-Gropius-Bau:
Täglich 10:00 – 20:00, Kasse schließt um 18:30.
Arcade Fire – Reflektor Tour 2014
Mittwoch, 18. Juni 2014 – 19 Uhr
Kindl-Bühne Wuhlheide
Bild: © ARTPRESS, Foto: Kaja Siebrecht