Vadim Zakharov is an artist, editor, archivist of Moscow Conceptual art scene and collector. He now lives and works in Berlin and Moscow. His documentary film "Artist Mikhail Roginsky" will be presented at the 14th International Architecture Exhibition – la Biennale di Venezia. Zakharov, who created the installation for the Russian Pavilion at last year's Venice Biennale, portrayed Roginsky in his Paris studio in the year 2000.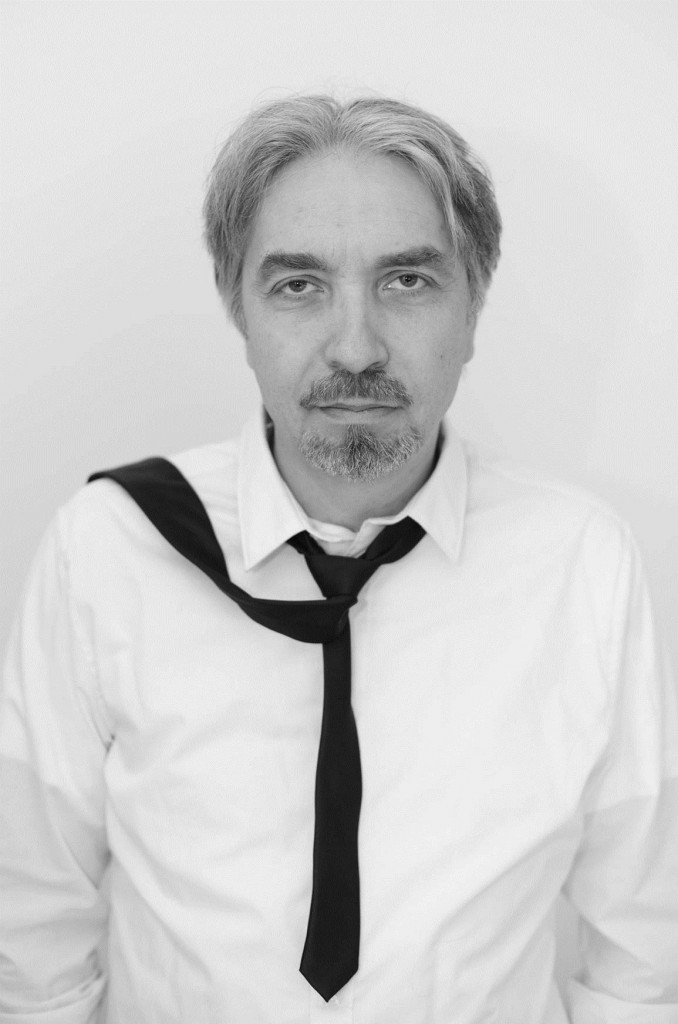 How important is an artwork's national background in this globalized world? Is the Venice Biennale one of those settings, in which nationality is still a relevant factor?
All of the Biennales so far – as well as thousands of other international exhibitions taking place today – try to strike a balance between total globalization and bringing out the national background. The Venice Biennale is a prime example of this.
You have lived in and experienced different political and social systems, has this been a benefit or a disadvantage for you?
I suppose that the more views and experiences our culture offers us, the better. I have no nostalgia for the nonconformist artistic positions of the Soviet Union in the Seventies and Eighties (when I started out as an artist myself). Still, I am striving to apply some of the methods of this era to this very day, for example, to consider an artist as a miniature version of a cultural institution, uniting various positions in a single person: artist, archivist, editor, collector, curator…
As an archivist of Russian art, you have encountered many artists. One of them was Mikhail Roginsky, who you filmed in his studio in the year 2000. In Russia, this painter is very well known, but despite the fact that he lived in Paris for 26 years he remains a fairly unfamiliar figure in the West. While many European artists are also famous also in the East, only a handful of Russian artists have managed to carve out a career in the West. What could be the reason for this, in your opinion?
The main reason would be that Russia, 25 years after Perestrojka, still has no professional art system – no international gallery and no collectors, critics or institutions dedicated to contemporary art. Russian cultural politics do not stimulate international integration. We do have some good examples of course, but this is not enough to build up a strong support structure for contemporary art and kick-start real business dialogue.
Vadim Zakharow @ MoscowConceptualism
The documentary will be screened as part of
"Mikhail Roginsky. Beyond the Red Door"
14th International Architecture Exhibition – la Biennale di Venezia
7. June – 28. September 2014
Opening: 6. June 2014, 6pm
Project organised by:
Mikhail Roginsky Foundation
Centro Studi sulle Arti della Russia CSAR, Ca' Foscari University, Venice
Venue: Ca' Foscari Esposizioni, Dorsoduro 3246/D, 30135 Venice
Opening hours: daily (except Tuesdays) 10am–6pm