We caught up with Ignacio Uriarte, who creates "office art". His work is often ironic, sometimes depressing, frequently beautiful and very humorous.
A sound-installation as well as a visual art work by him are currently on show at Blain|Southern's ANALOG exhibition. He opens up about his process and tells us: " in a way, I am an office-worker anyways
1. A lot of your work deals with the grinding repetitiveness of the office, transformed into art, which you describe as "Sisyphean." Would you have any advice for those of us who still work in offices full time? Would you ever consider working in an office full-time again yourself?
Personally I believe it´s good to live and work consciously and to be aware of every single detail of one´s own existence. These details can span from the cyclical nature of a work schedule to the sense and nonsense of hierarchies, from to the flickering of fluorescent lighting to the smell of a new office carpet. I think many of these things and phenomena are designed to be ignored, but it´s worth to look at them closely – if you believe in reality, as I do. I would not consider working full-time in an office job again, but as an artist, part of my practice is administrative / organizational, so in a way, I am an office-worker anyways.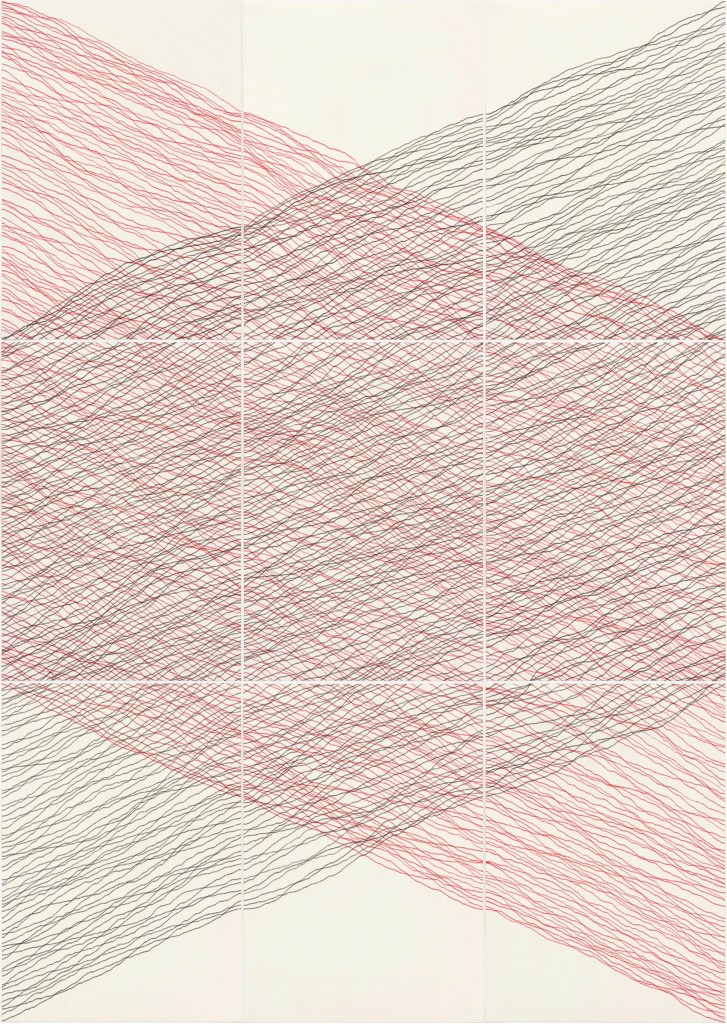 2. Sometimes people think that artists cannot possibly have a single dull moment in their lives. How would you describe your own working process? Is it systematic, spontaneous, full of routine, unexpected?
My works are not made spontaneously, but planned beforehand and executed according to a fix set of rules.
The first step usually is to let your mind wander. To do that, a moment of inactivity and boredom is a great starting point. A piece of paper and a pen help to develop this very loose idea and to associate it with others. My ideas usually take the shape of sequences or matrixes. From there, a long process of selection and development starts. I usually make drafts and screenplays in Excel and then test the ideas, e.g. by making small drawings or test-shoots of an animation. If the tests work, the final work is planned and made. Then it´s documented, signed, titled and put into a drawer until it´s needed for an exhibition.
3. What is your favorite object in an office, and could you tell us why?
In general, I don´t fetishize objects much. One could think that I like typewriters because I own 10 of them, but I really just have them in order to make sounds and drawings with them. I guess I like pens, especially when they are cheap and perfectly engineered like the Uniball Vision RT which writes with document proof ink and is my pen of choice at the moment.