I Was Once Lonelyness' is a group exhibition presented by Blain|Southern that looks at how today's artists are utilising differing languages of abstraction to bridge material and immaterial space. In an age where digital platforms proliferate, we mediate a unique moment in history where we occupy both physical and immaterial realms. Artists are brought together from each of the world's continents to explore how this condition resonates in painting, sculpture, installation, works on paper and photography.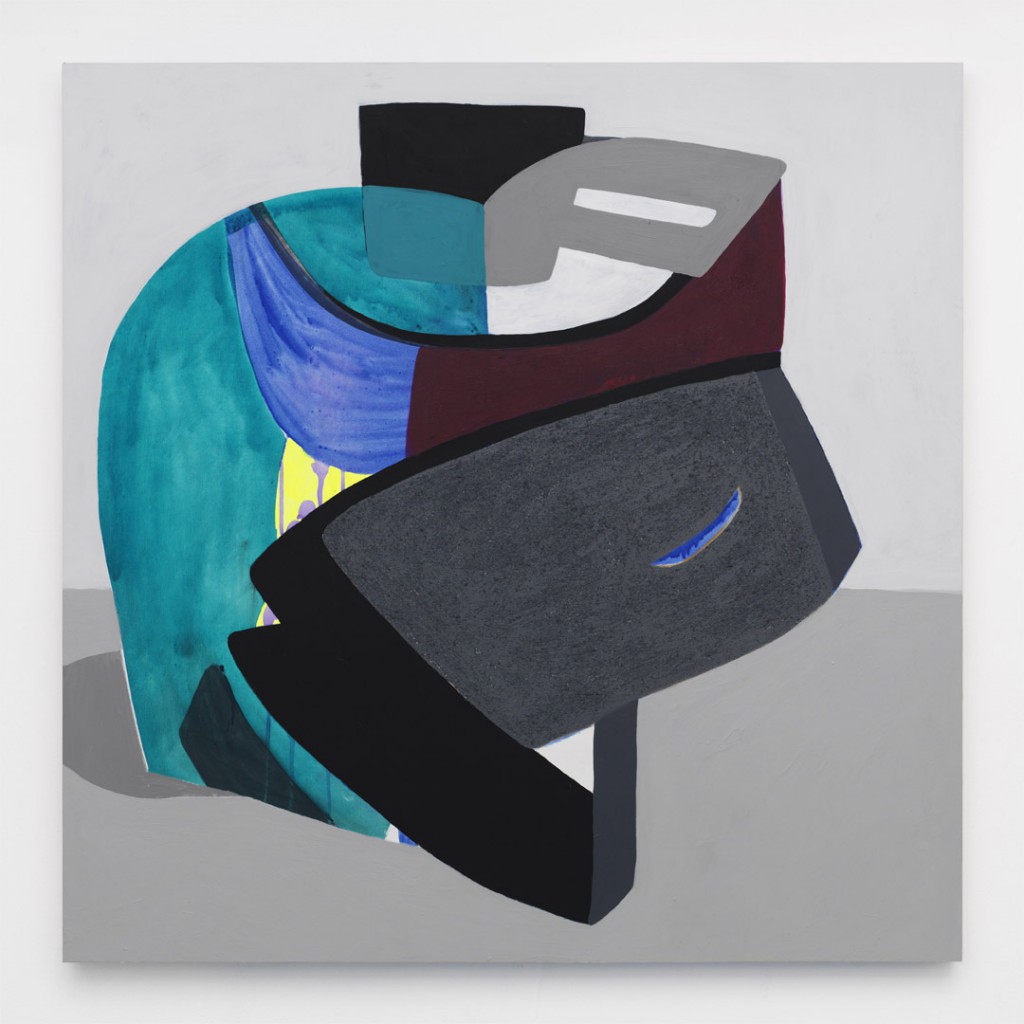 How would you describe your practice?
My work relies on an invented alphabet of thirty-one shapes, 'Instant Paradise', and is the material for all my paintings, sculptures, and animations. My previous works were based on the square and the rectangular, both inspired by the Instagram icon and the smartphone screens. Now, my paintings have incorporated my sign system into new combinations of letters that in turn resulted in more surreal layers –in a way, they start becoming suggestive of futuristic robots, logos and biomorphic objects.
What are the main themes that you deal with in your work?
Before my interest in abstraction as a form of communication, I was working with a lot of imagery from the Internet. Now I'm making the conscious effort to step away from the computer, to try and bring my physical body into the creative process. I think this decision was a visceral reaction to both consuming data and excessive time spent in front of screens to satisfy that urge.
In my practice today, I work with two interfaces: the digital with its mechanical, frenetic pace, and the traditional studio practice, with its slowness, imperfection, and tactile insistence. Recently, all my shapes have been assigned a number and letter from the English alphabet, which allows me to embed data in my conceptual framework –this means I get to focus on data from topics such as censorship to public welfare.
Tell us about one of the works in 'I Was Once Lonelyness'.
The paintings in 'I Was Once Lonelyness' are created using 'Instant Paradise', and can be thought of as studies for sculptures or fictional buildings as yet to be constructed. I'm interested in imagining an alternate world. The titles for the works in the show come from my twitter feed, which I have been using to collect phrases from texts I've been reading through the years. The texts are mainly theory and philosophy books concerned with issues of technological advancements and its impact on collective and individual experience.
I Was Once Lonelyness | Group Exhibition
21 November 2015 – 23 January 2016
BLAIN|SOUTHERNPotsdamer Straße 77–87, 10785 Berlin