by Miki Kanai
Heading out on foot to a gallery on a rainy autumnal day in Berlin. The city scenery has turned to full color: under my feet, red, yellow, and brown leaves are scattered stuck to the pavements with water, like paintings. The colors that seem to come alive at this most gorgeous time in the year then seem to sink like us residents into Berlin's deep, long, grey winter.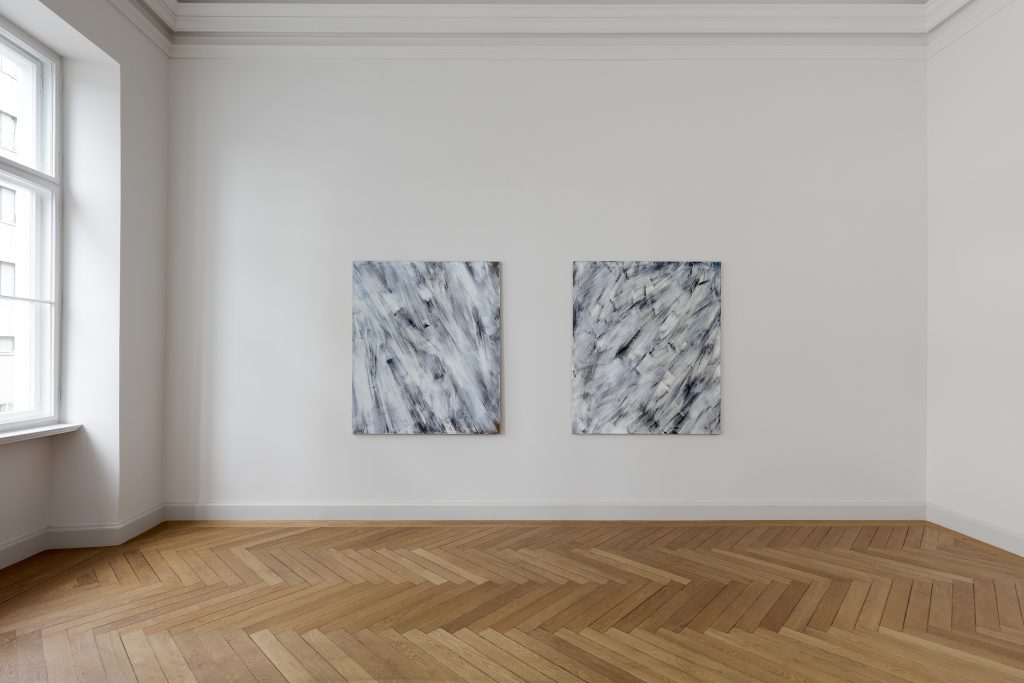 The Kewenig Galerie is located in a beautifully restored former Baroque-period palace in the Berlin-Mitte district. One of the oldest buildings there, it touches Mitte's very history. From its lovely garden, I notice how one wall of this building is clad with colored ivy in the warm shades of autumn. I enter the space filled with the gallery's first exhibition of works by the German painter Raimund Girke (1930–2002). Recently the gallery has taken over the artist's representation in close cooperation with Madeleine Girke, his daughter and executor of the estate.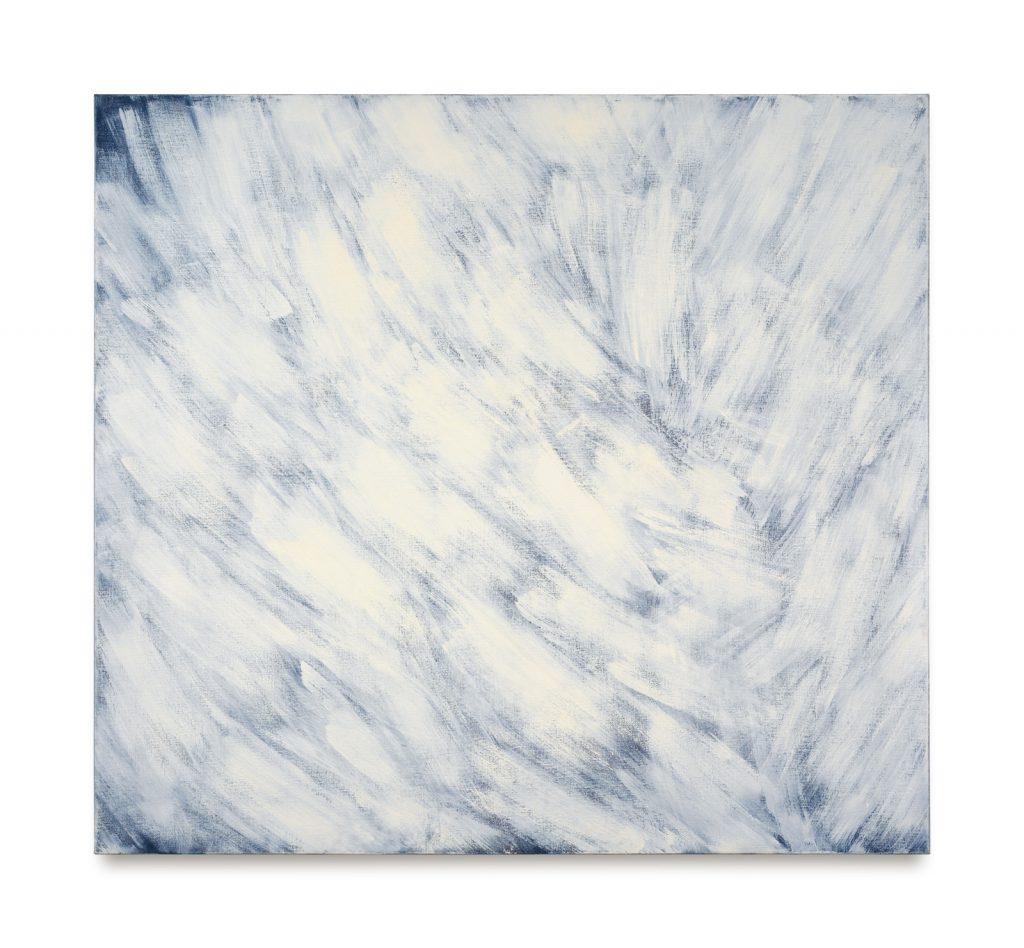 Im Rhythmus (In the rhythm) presents the splendid "white world" of Girke's paintings. White brushstrokes seem calm yet active, meditative yet imaginative—conjuring up images for me that could just as well be a white chrysanthemum, a cloud, spray from waves, mists, or snow … I would never have imagined that a color, white, could stir my imagination in this way.
The exhibition space is so quiet, but the color, white illuminates it. Standing in front of a notion of white in nature feels similar to the way one stares in awe at a landscape. For Girke, white becomes the idea and the matter: I observe the dark or dazzling blues laid under the white and I am conscious of how my eyes now refocus on the painting quite differently. Highlighting the flatness of the white canvas with an underlayer of darkness, Girke has created depth, a comprehensive shapelessness. These layers enlighten, they are tactile, unpredictable.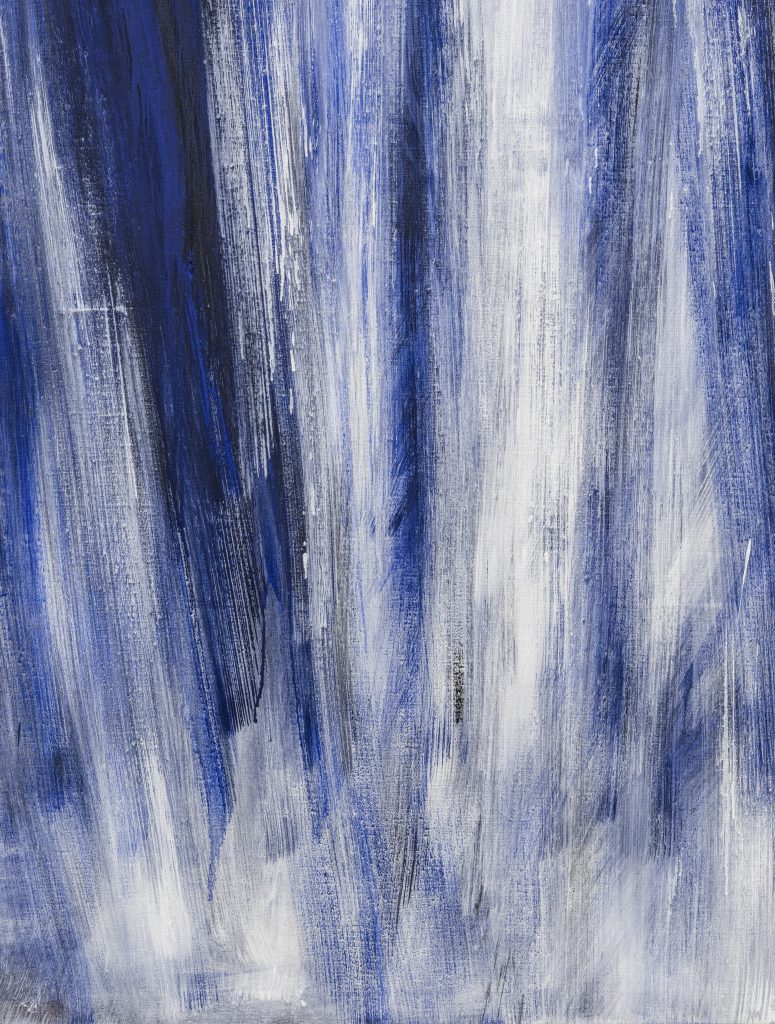 Apparently, the sizes of the bigger paintings are almost proportional to Girke's stature. They are not exactly quadrate. I can visualize him in front of the canvas, brush in hand, taking up the white, and waving his arm into the surface. I felt I could even hear the rhythm of his heart.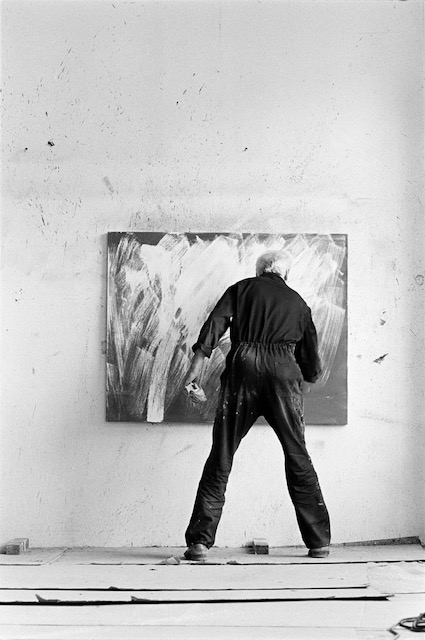 Girke is an important figure in postwar German art and seems often to be associated with the Zero group, though the artist never considered himself as part of it. Some say his non-geometrical/technical works are influenced more by Informalism, but he worked in his own way. In 1977, he participated in documenta 6 in Kassel. From 1995 to 1996, his retrospective exhibition traveled to the Sprengel Museum in Hannover, Von der Heydt-Museum in Wuppertal, and then the Saarlandmuseum in Saarbrücken and the Kunsthalle in Nuremberg. Im Rhythmus at the Kewenig Galerie presents his main creative phase between 1980 and 1999. There are some small monochrome works on paper also, which have a precious quality, drawing you in to look carefully into his thoughts and actuality.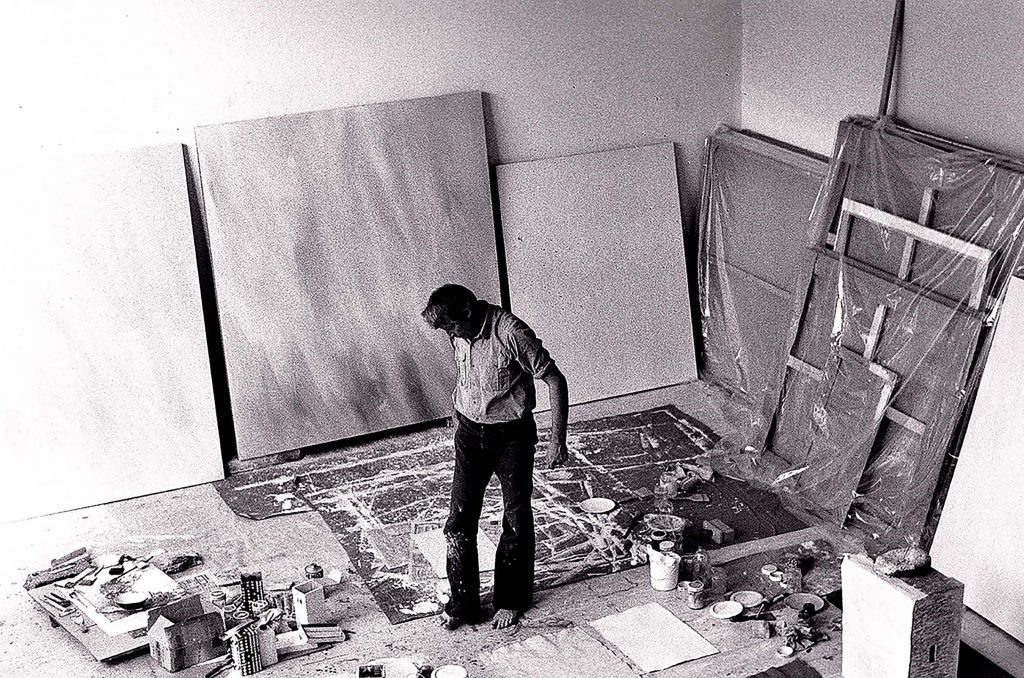 In the art scene lately, there seems to be a strong tendency to focus on brilliant color. However, this exhibition to narrate Girke's conceptual confrontation with white, as color, shape, movement, and rhythm, is unique as it is phenomenal. Im Rhythmus at the Kewenig Galerie offers a timely opportunity to see the work of Raimund Girke, who would have turned 90 this year.
---
Exhibition:
Raimund Girke
Im Rhythmus
September 9—November 7, 2020
Kewenig, Berlin
kewenig.com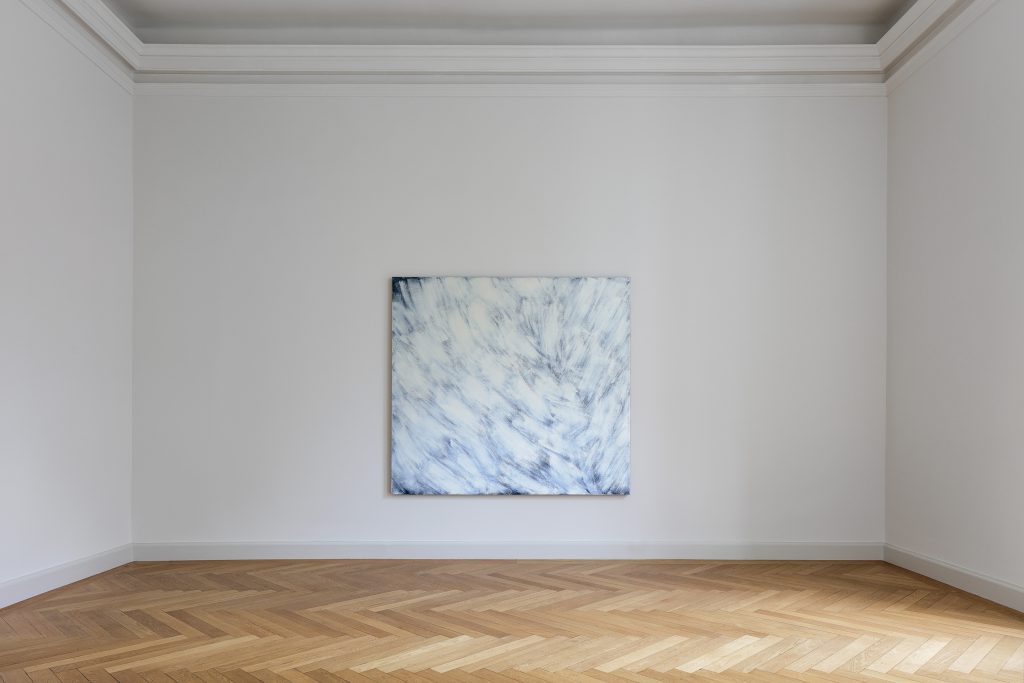 Miki Kanai, from Tokyo, is a Berlin-based art correspondent. She writes about art and creative culture for Japanese, English, and German magazines, including Geijutsu Shincho, Art Collector, BT/Bijutsu Techo, and Haus der Kulturen der Welt's 100 Years of Now Journal. She has also coordinated several international exhibitions. After years in art journalism, she is now experimenting with ways of writing about the experience of looking at art on ARTPRESS Blog TALKING ABOUT ART.