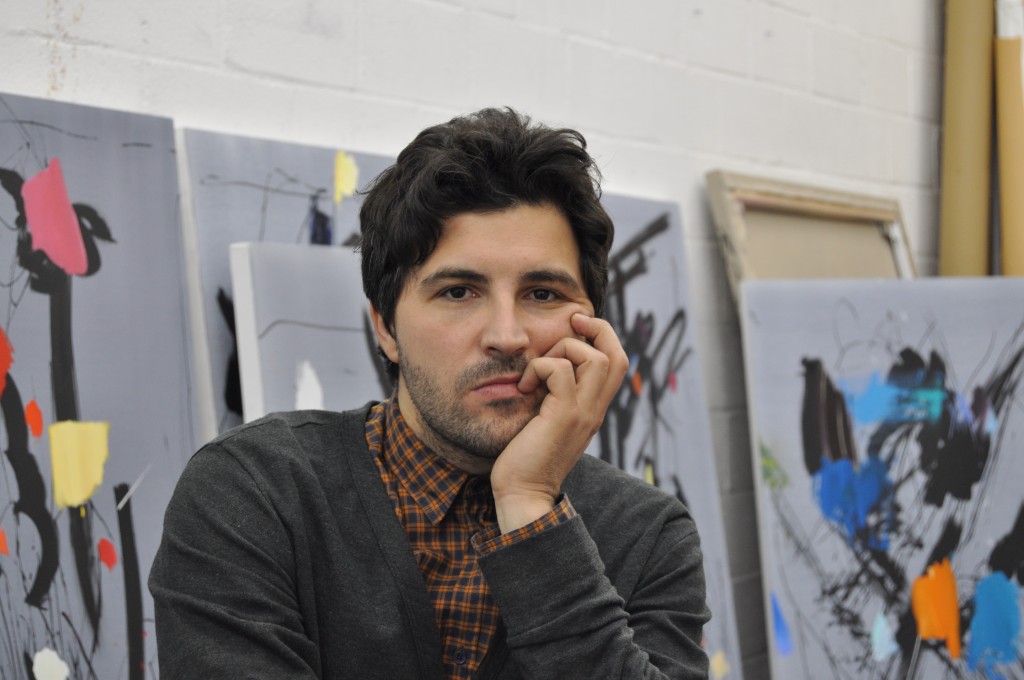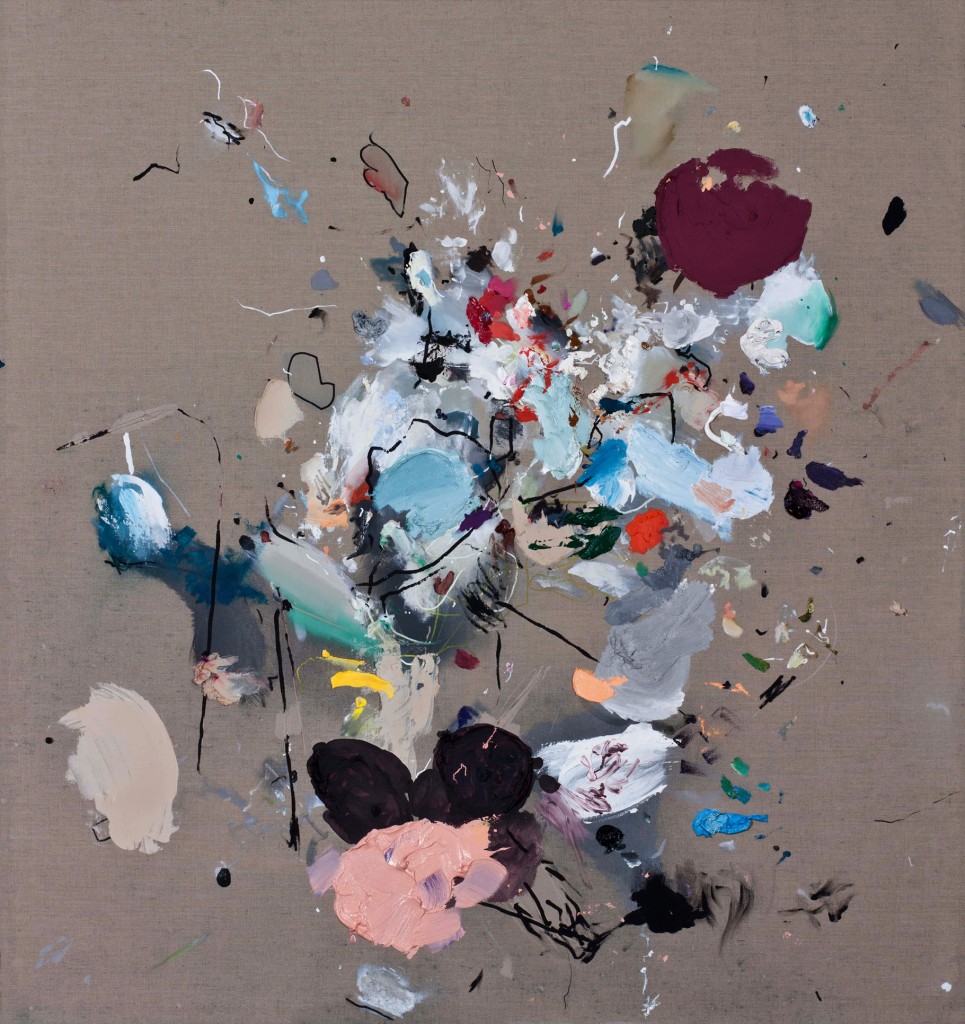 In your recent exhibition in Madrid this year, you have been showing a series of paintings re-interpreting El Greco's twelve apostles.Can you please tell us what we have to expect from your show in Berlin at Salon Dahlmann for the Gallery Weekend?
You can expect the same color palette, the same rhythm and the desire in achieving the elegance and elevation I found studying El Greco. But you can also walk in new landscapes where modernist and avant-garde spirit finds its way towards that spirituality through more defined and mechanical shapes. Probably I missed my old friend Francis Picabia who aimed towards mysticism by embracing a sense of humor, futurism and hedonism.
How do you play with the size of the works with regard to the space at Salon Dahlmann? What is the challenge for you to work with large formats?
I love large formats and I have always tried to push painting boundaries and taking risks regarding the exhibition space. The main challenge is probably to make them relevant and not to use the size to impress or overwhelm the audience. With large formats, the color and structure has to fit into the white space, fulfil the possibilities and create a structure that supports the narrative as long as an aesthetical shape. In some ways, creating large formats is like working with the sound of music…
Currently you work in Berlin and Madrid. How do these different cultures influence of affect your work? – do we find Spanish blood and German spirit?
Currently I split my creative process between Madrid and Berlin and each city has its own role. You mentioned Spanish blood and German spirit… For me, Berlin is a city of ideas and images, a city that invites to feed the intellect while Madrid is the place where I extract the energy to bring these ideas to life.
Salon Dahlmann | Marburger Straße 3 | 10789 Berlin | April, 26 -28 and till May 26, 2013
Interview: Barbara Green