Interview: Priya Basil
Miki Kanai
How does your kitchen look right now? Who's in there? What kinds of memories does the kitchen hold for you? Have you been inside some especially memorable kitchens? The Kitchen, its foodstuffs, the tastes, the cooking, the people (family, friends, lovers, strangers) who populate it, the conversations, and eating play a large part in daily life and create an important link with each other the world over.

To mark the German Presidency of the European Union, the non-profit German cultural association the Goethe-Institut contributed to the Federal Government's cultural program Europaküche (Europe's Kitchen) by inviting 11 artists in 11 European cities to explore the question "What does Europe taste like?"
In discursive and artistic ways, the Goethe-Institut has dedicated itself to Europe-wide projects exploring the diversity of Europe and the creation of a common European public sphere—whether in terms of generational exchanges about Europe, debates about the influence of artificial intelligence, the state of freedom, development of climate-neutral travel concepts, or sensational installations in European cities.
With the arts, leisure, and hospitality industries among the worst hit sectors during the global pandemic of 2020, the Goethe-Institut's "United for a New Future" conference focused on the question of how European cohesion can succeed even during the upheaval coronavirus has created.
The author, artist, and activist Priya Basil is the curator of Europe's Kitchen. Having started a campaign calling for a European public holiday across the continent three years ago, she has written and talked a lot about Europe. Her book, Be My Guest: Reflections on Food, Community, and the Meaning of Generosity (Canongate, 2019), explored the notion of hospitality in its widest sense from the dinner table to the political and philosophical meaning of hospitality and generosity.
I jumped at the opportunity to talk with Priya Basil via Zoom.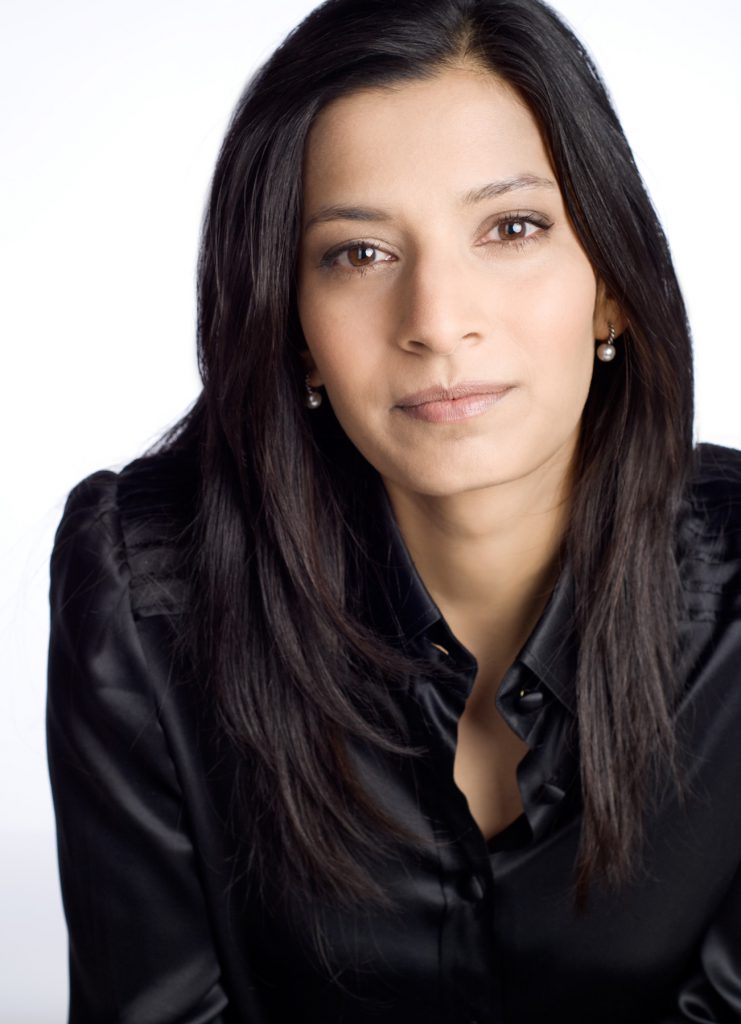 Miki Kanai: I am interested in the processes of this project: How did you go about curating 11 artists in 11 cities?
Priya Basil: I wanted a selection that would reflect the tremendous diversity of people in Europe, a diversity that is not apparent enough in the way the EU is usually described or represented, This was a guiding first principle in the selection of artists since the kinds of people involved would be critical in shaping the content of Europe's Kitchen. Another criteria was to select artists whose thought and work resonated with the notion of hospitality and the idea of the kitchen. I looked for artists whose preoccupations related to ideas of community, the transformation of public space, the movement between the individual and the collective; so that this was already very much part of their thinking and their practice. Another aspect was language, because the central idea was to connect each artist with a European city they were unfamiliar with and might not speak the local language. In my thinking, therefore, selecting artists who work in mediums where spoken language might not be so central was part of bridging this potential communication gap, such as artists who work with music or with visual means. The artistic medium therefore became another important factor.
MK: It feels as if the UK's decision to leave the EU has somehow shaken the union's very existence over the last few years: What is your idea of the EU at this moment in its history?
PB: I think the EU has always been a solid idea upon shaky ground. Watching the UK's exit has certainly highlighted certain problems. Yet, it has led me to a recognition that the EU is is both a fragile construction and a robust one. The UK's experience over the last four years seems to prove the point, in that the UK is finding exiting the EU extremely complicated. For me, watching this process has shown how connected we all are through the union, and how difficult it is to disentangle from all the economic and juridical agreements, as well as environmental or food satefy standards, and so on, which have evolved on many levels over many years. We're living in a time of major upheaval and it is obvious that things need to change. However, change is seldom, if ever, easy or smooth, and so maybe this practice we have of living in a construction like the European Union, which is fairly stable and yet unstable, is something we can actually take as a positive, even if it's sometimes uncomfortable, frustrating or depressing. The experience of living with – and in – uncertainty may be useful as we confront more challenges which shake up our world.
The EU agreement on a recovery and debt-sharing package to help deal with the impact of the Corona-virus pandemic was a necessary sign of solidarity after the initial reversion to nationalistic reaction from all countries in the EU to protect 'our own' first. Yet, another point we in the EU seem to forget is how inextricably connected we all are to the wider world. The recovery package gave little consideration to how we deal with the global nature of the pandemic. I sometimes think the EU's focus is too much on itself. And so, creating security for European citizens, justifies heinous external border policies that result in refugees and migrants drowning in the Mediterranean. This is something I find impossible to reconcile: How can you believe in and support a project that works to make life better for those who are already part of it, but often at the expense of people who are living desperate lives elsewhere. This I guess is a stark sign of the instability of Europe: it cannot accept the prospect of peacefully including others from elsewhere, living with them, adjusting to include them, and seeing them as an integral part of the whole. Personally, I think there needs to be a fundamental shift in Europe's understanding of itself in relation to the rest of the world.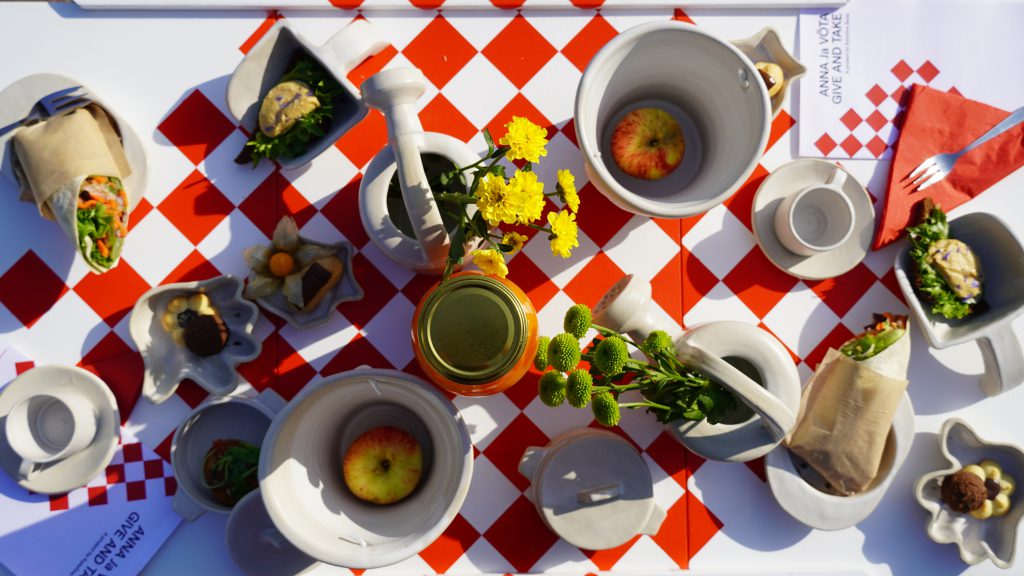 MK: And in this vein, have you rediscovered anything about what the EU "means" since working on Europe's Kitchen?
PB: I discovered a lot, including how when you enable ordinary citizens to express being part of the EU in their own way, enable them to shape something that reflects their sense of togetherness, their response is to really embrace and welcome the opportunity. People want a chance to shape reality, to be seen and heard, to make a difference. As far as political possibilities go, yes, we can vote, but this is something that happens only every four or five years—it's very important—but has a very distinct timeframe. I think the act of being involved in shaping something in public with others has great political significance. The gatherings that have happened as part of Europe's Kitchen have definitely reflected this political dimension by inviting ordinary citizens to consider in practical, sensual ways what is European unity, what is community?
To bring people together in smaller groups to enjoy themselves, while doing something deeply serious, seems to me a powerful and fruitful way of engaging citizens in and on the notion of Europe. We know that people can be skeptical and grow quite tired of what seems to be the carousel of problem after problem after problem. In Europe's Kitchen, we communicated in a different language, the language of food, of gathering at the table, of sharing a very sensual experience. Although it wasn't possible to meet in person at every location, every contribution had aspects of intimacy which recognized the importance of the individual in making a community. There was a recognition amongst all involved that their contributions count and add up to something bigger. This feeling came out very strongly and it was moving to see how much people valued that.
MK: The press release reads that all the results of the European tour will be published digitally on 15 December 2020. Could you tell me something about how the digital result was achieved and what sort of reaction you are expecting from your audience?
PB: The material from many of the editions that have taken place are already online, including films reflecting what happened in each place, written reflections, photos, and artistic responses. There has been a wide variety of responses which emphasize Europe's connections to the world. The website will endure as an archive of the project, which I hope people will use as a resource for many years to come to get a different taste of Europe. Europe looks, sounds, tastes and feels different when you see the contributions of Europe's Kitchen and interact with them. The website also reflects the fact that in every place, although people were not always able to come together and events could not always happen as planned, people nonetheless connected and shared. There were many layers of invitation, contribution, and interaction, which express beautiful aspects of the kitchen and Europe.
---
Project:
The Goethe-Institut is the Federal Republic of Germany's cultural institute, active worldwide. They promote the study of German abroad and encourage international cultural exchange.
---
Miki Kanai, from Tokyo, is a Berlin-based art correspondent. She writes about art and creative culture for Japanese, English, and German magazines, including Geijutsu Shincho, Art Collector, BT/Bijutsu Techo, and Haus der Kulturen der Welt's 100 Years of Now Journal. She has also coordinated several international exhibitions. After years in art journalism, she is now experimenting with ways of writing about the experience of looking at art on ARTPRESS Blog TALKING ABOUT ART.